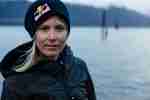 Remembering freeride star Matilda Rapaport
© Oskar Enander/Red Bull Content Pool
A tribute to the Swedish freeskier, who's passed away after an avalanche accident in Chile.
It is with great sadness that we announce that Matilda Rapaport has passed away after she was caught in an avalanche while filming in Chile on July 14. Despite intensive medical care and treatment over the subsequent days, it wasn't possible to save her life. She was just 30.
A former alpine ski racer, Matilda became a highly-respected, beloved member of the freeride community, ranking in the top tier of the Freeride World Tour for several years and winning the renowned
Scandinavian Big Mountain Championships
in 2011. She then made quite an entrance onto the
Freeride World Tour
stage, winning the season's finals and world's most prestigious and hardest freeride competition, the Xtreme Verbier, in 2013, having entered on a wildcard.
Matilda also featured in several acclaimed freeski movies, such as the groundbreaking all-women productions
Shades of Winter
,
Pure
and the upcoming film Between. She was chosen as a role model and regular contributor for the international
Women's Health magazine
. Her friends described Matilda as someone who always gave everyone she talked to the 'comfortable feeling of really being seen and heard, of really counting'.
Matilda had been caught in an avalanche while filming in Alaska in 2014, but instead of backing away
she talked openly about how she faced and overcame her fears
to take on big mountain challenges again. Her words are extremely poignant and moving in the light of the latest events:
I had a lot of bad memories from last year and I came back to create new ones, many good memories… because there are so many things here that I love.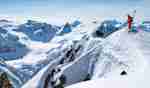 A skier knows Ep 4 Matilda Rapaport
What I really want when I'm skiing is to exceed […] my own expectations of what I'm capable of. I put a lot of pressure on myself – but I love reaching those goals, that's what takes me forward.
Matilda was an extraordinary athlete, travelling the world to follow her passion, ride steep terrain and share her bright smile. But her favourite pastime remained spending time with her friends in Engelberg, Switzerland, and with her family of equally talented professional skiers in Sweden.
She got married
to her long-time boyfriend, alpine World Cup racer
Mattias Hargin
, just this Spring.
Following the news of the accident, tens of thousands of views and hundreds of messages of support from the ski community have poured in, exclaiming: "Kämpa, Matilda!" ("Fight, Matilda!"), #prayformatilda or, simply, "Come back!"
A member of the Red Bull family since 2013, Matilda will be missed by the ski community, her fans and her supporters. Along with her many friends, our thoughts are now with her husband Mattias and her family.