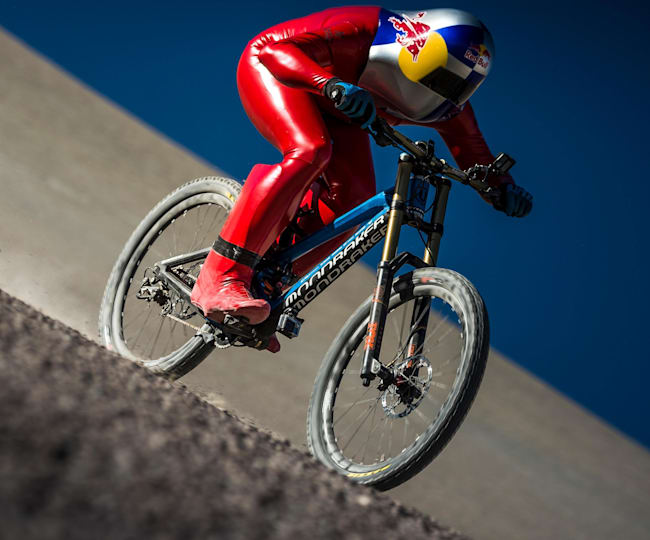 © Philip Platzer/Red Bull Content Pool
This biker went 167kph down a mountain
Get the lowdown on Max Stöckl's V-Max project as he attempts to break a MTB downhill speed record.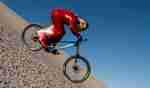 Max Stöckl's V-Max project
Markus 'Max' Stöckl is driven by the need for speed. The general manager of the World Cup-running MS-Racing Mondraker MTB Team likes nothing better than to go down a slope as fast as possible and has been setting speed downhill mountain-bike records for over 20 years.
Watch his attempt in the video player above and scroll down for more
For his new V-Max project, 42-year-old Stöckl was aiming to beat his own speed world record for cycling down a gravel-based mountain on a production mountain bike. The current record was set In 2011 when Max bombed down the volcanic cone of Cerro Negro in Nicaragua at 164.95kph.
Stöckl and his six-man support team identified Chile's Atacama Desert on the country's Pacific Coast. Nothing thrives here, all that can be seen is boulders and stones for miles and miles.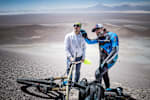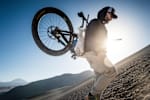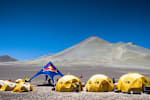 The [Nicargua] run wasn't fun enough – it wasn't a real challenge. When I came back home from Nicaragua, I started right away to look for a new mountain to ride down. We found that here in Chile
To quench his thirst for speed, the Austrian national chose a mountain slope in the desert that had a summit of 3,972m altitude, a 45-degree slope at the start area and a run-off that was 1200m from top to bottom. There was also ideal wind resistance in the surroundings at this spot.
To make the speed attempt as safe as possible, Max wore a special suit, an airbag – similar to the ones ski racers and jumpers use. The helmet that was used was self-made. The mountain bike he used of course couldn't be anything but a Mondraker downhill bike. Nothing was added or changed on the bike to make it go faster.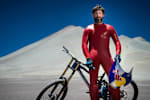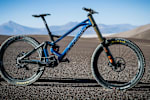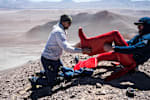 I wanted to have the chance to ride my bike really quickly again
Stöckl tested the slope eight times to work out an ideal line and to get a taste of the speed he'd been running down the slope at before going for the run to try and beat the world record.
When you're cycling above 160kph, each and every extra kilometre per hour requires an enormous effort. This force has an impact on the bike and the entire body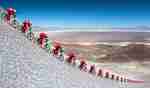 Max Stöckl's V-Max project GoPro video
That actual run clocked up a speed of 167.6kph thus beating his previous record. It took Max 11 seconds and 650m to reach his top speed. Not bad for someone who isn't considered a professional athlete.
Check out the GoPro footage of the record run in the player above.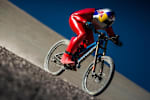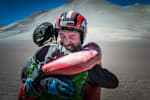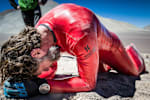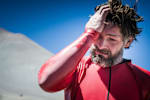 Relieved and of course delighted, Stöckl was quick to express his emotions after the run.
"It was so exhausting, even though the ride only lasted for 20 seconds. I just can't express the feeling in words. Even if you know it is only going to be 10 or 15 kph quicker than the last training run – standing up on the summit of the mountain, looking down and feeling the adrenaline was a very moving moment!"