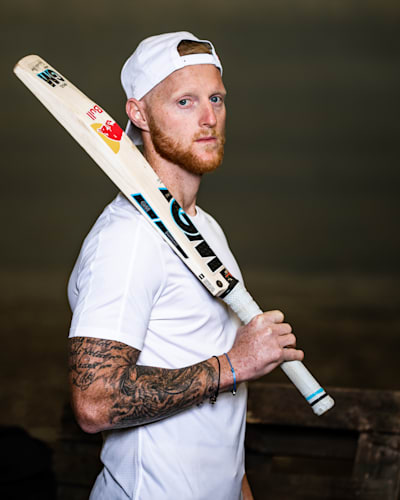 © Greg Coleman/Red Bull Content Pool
The lessons Ben Stokes's mental fitness transformation can teach us all
On the latest unmissable Mind Set Win podcast episode, discover the winning mentality that's seen pioneering England captain Ben Stokes recognised as the 2022 ICC Men's Test Cricketer of the Year.
In 2021
Ben Stokes
set out to reinvent his career after a challenging period - he ended up revolutionising the culture of an entire team.
His captivating performances with both bat and ball in hand defined the year of Test cricket in 2022, leading to the England captain being named the Men's Test Cricketer of the Year by the International Cricket Council.
But his career has been far from just scoring match-winning runs and taking decisive wickets.
In this episode of
Mind Set Win
, Stokes reveals just how dark a place he found himself in and how opening up to talk about his vulnerabilities helped transform both his own mental fitness, as well as shaping the inspirational leader he's become for his team-mates.
Listen to the podcast in full below:
Read on to learn just some of the valuable experiences Stokes shared with professional BASE jumper and high-performance psychologist
Cédric Dumont
.
I felt that I was having to be almost like 10 different versions of myself
01
Compressing emotions doesn't work
"It's not just as simple as 'wake up and crack on' every day," Stokes explains.
His journey to developing his mental fitness started one "fateful day" in an empty hotel room. Likening it to putting his emotions into a glass bottle that eventually exploded, Stokes was at rock bottom and knew he had to take action.
"Looking back, it was a long period of compressing emotions or feelings and not being comfortable speaking about them to anybody," he reveals.
02
Seek help with professionals
After opening up to the people closest to him, Stokes sought the help of a professional to talk about his vulnerabilities and mental health struggles. It's a decision that would prove crucial to providing the clarity he desired.
"It was great to be able to go and speak to someone for a couple of hours, who really got it and understood it, he could then explain to me what was going on by listening to the things I was telling him, so I got an understanding."
03
Be yourself, authenticity is leadership
Cricket is a sport with multiple formats of the game, where players take on a variety of roles and responsibilities for numerous teams across a season. For an elite international player like Stokes, the endless pressure to perform both on and off the pitch is draining.
"I felt that I was having to be almost like 10 different versions of myself in 10 different situations," he explains. "Now, I am what I am. I will just be me, people will love me and people will hate me, but at least I'm confident that I'm giving the best account of myself."
04
Understand that your experiences can help others
"Within our team I've been very keen to make sure we have performance and clinical psychologists available to everybody," Stokes explains.
And under the 31-year-old's leadership, the England cricket team has been transformed, winning nine of the first 10 test matches since he became captain in April 2022. As the leading figure, Stokes wants to use his personal experiences to help everyone around him.
"It's worked really well. It makes me feel comfortable knowing we've got these people on hand in the team," he says.
Find out more – including simple exercises to do at home – in
Mind Set Win
.