The WSL is back and so is No Contest as the Tweed Coast Pro comes alive
It's been a minute, but when the WSL assembled Australia's best surfers for a soft-reopening of competition, the No Contest crew were never going to miss it.
Be sure to download the free Red Bull TV app and catch the surfing action on all your devices!
Get the app here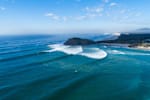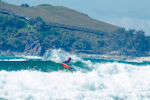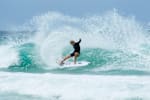 Now that the WSL is slowly easing back into action, so are we. With the first of three Australian charity fundraising events scheduled a stone's throw from Stab's home base on the Tweed Coast, there was no chance we weren't going to mobilise our partners and get boots on the ground at the Tweed Coast Pro.
While the waves weren't exactly earth shattering, the field of assembled Aussie talent, plus stranded South African Matthew McGillivray, put on a show to remind us just what we've been missing out on this year, and give us a sneak peek of what we've got to look forward to in 2021.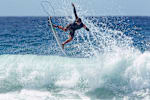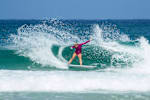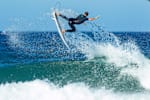 As well as catching up with the competitors, we do a deep dive into the lay of the land and meet a tonne of interesting characters all hailing from the Tweed Coast. Starting with young indigenous rippers the Slabb family, we move on to reminiscing with local iconic freesurfer-come-'90s star Brenden Margieson and his son Micah, and even dig up "defending" champion Beau Emerton... but you'll need to watch the episode to make sense of that one.
There are two more events planned for Oz over the months ahead and we'll be doing our best to cover them for you. In the meantime, hit the triangle in the player at the top of the page to see how things panned out in far-north New South Wales and get excited for competitive surfing to start finding its feet again in the coming months. Enjoy!