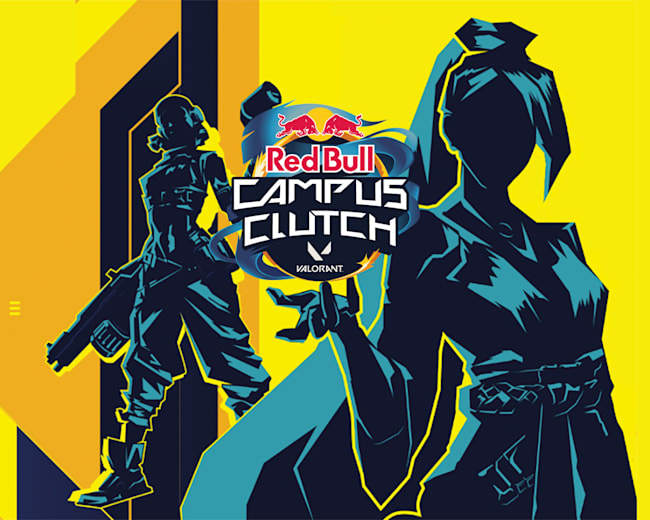 Valorant fan? Get ready to load out for Red Bull Campus Clutch
© Red Bull
The first truly global student Valorant tournament gets under way this month – find out all about it here.
Student gamers, listen up, we have a major new tournament for you to take part in and prove that you're the best Valorant player, not just at your university or college, but at any on the planet.
Red Bull Campus Clutch
is the first truly global student esports tournament; students from over 50 different countries will be competing to be crowned the best collegiate Valorant team in the world. Teams will compete in regional qualifiers, with the winning team from each national qualifier heading to a massive global final scheduled for June 2021.
Collegiate esports have been growing at a rapid pace, but until now has mostly been region-specific, with local student teams competing against each other and with no access to international competition. Now, Red Bull Campus Clutch offers an international event where self-organised student teams from all around the world can compete in Riot Games' gripping, team-based tactical shooter.
After
making a big splash in 2020
, Valorant will be the game played during Red Bull Campus Clutch, with teams of five students initially competing in a knockout tournament against other teams from local universities.
We've already seen some amazing Valorant action just months after the game launched, but now with Episode 2 getting under way, players continue to push the boundaries of what we thought possible.
The first regional qualifying events will kick off in February, with further competitions and national qualifiers running through to May. With more than 50 countries across the world participating in Red Bull Campus Clutch, the competition will be tough, but for the teams that win their national qualifier, a spot at the global finals in June await.
Ready to report for duty? Students from eligible universities can head over to
Red Bull Campus Clutch
to register for free for the competition right now.