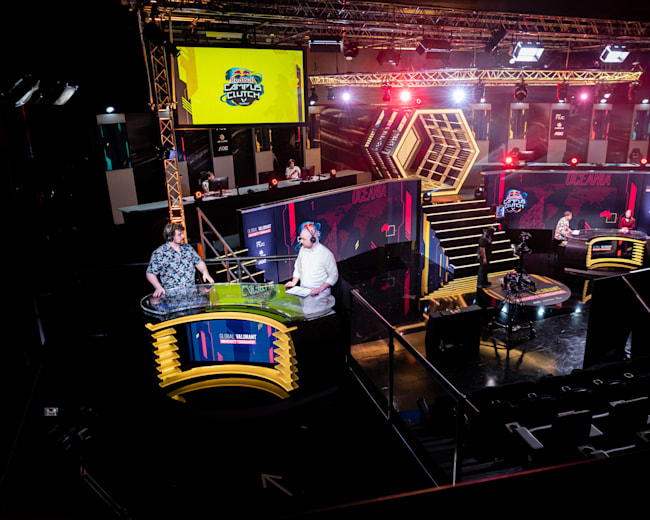 The Red Bull Campus Clutch Finals have arrived. Here's some vital reading
© Mark Roe / Red Bull Content Pool
Red Bull Campus Clutch Finals will kick off this weekend, so here's everything you need to know before the matches start.
More than 25,000 students from over 50 countries signed up to participate in the epic VALORANT university tournament,
Red Bull Campus Clutch
. Over the course of several months, the top 12 teams have made their way to the world final in Madrid, which will take place this weekend (July 17-18). The winning team from the world final will take home a prize of €20,000 as well as an exclusive experience for the upcoming Valorant Masters event.
With so much at stake, here's how to watch the whole Red Bull Campus Clutch event and make the most of all the high-level VALORANT action on offer.
The twelve teams that will be playing in the Campus Clutch finals are:
Mama's Boys (New Zealand)
The Red Bull Campus Clutch finals weekend will start with a best of one, single round-robin in two groups. The top two teams in each group will advance to the final stage, which will be played on Sunday.
In the final stage, teams will be seeded in a single-elimination knock-out bracket, based on their performance in the group stage. Here they will play a best of three in the semi-finals, and the winners will play a best of five-game series to determine the winner of Red Bull Campus Clutch in the grand final.
Group A:
Platoon (Belarus), BTR (Canada), Mama's Boys (New Zealand), MAXD (Pakistan), SPAIN.DLL (Spain), Project S (Portugal)
Group B:
Bedel Ödeyenler (Turkey), PXL ESports (Belgium), Bay Area Vandals (USA), VAC Kimchi (South Korea), Anubis (Egypt), Cataclysm (Peru)
Red Bull has invited some of the best Valorant talent for finals weekend. As a viewer, you can expect hype moments to be casted by Alex 'Vansilli' Nguyen, Ethan 'Sully' Tran, Gustavo 'Upmind' Franco Domingues and Daniel 'ddk' Kapadia. For winner interviews, Brittani Jonhson will take on the role of field reporter to get the ins and outs from every player before and after the match. Vicki 'Gottmoxi' Johnson and Jess 'JessGOAT' Bolden will provide in-depth analysis on in-game plays and provide a deeper explanation behind the player's decision making on the desk. Both Loviel 'Velly' Cardwell and Iain Chambers will host the final weekend of Red Bull Campus Clutch.
Situated in Central Madrid, Spain, the illustrious Gran Teatro CaixaBank Príncipe Pío used to be a train station, built in 1856. It was renovated in the 1990s and turned into an entertainment centre with a shopping mall and theatre – the latter will be used as the location for the Red Bull Campus Clutch World Final.
The Red Bull Campus Clutch finals weekend can be viewed on the official
Red Bull Twitch Channel
and on
YouTube
. The action will kick off with Group A at 9am CEST on Saturday.
Sunday, 18 July: Final Stage (All times CEST)
11:00-11:30 – live start with pre-show

11:30-14:00 – semi-finals #1

14:00-16:00 – semi-finals #2

17:00-21:00 – grand final