Historically,
Red Bull Joyride
has been a competition that sets the standards in slopestyle mountain biking. From unexpected and unknown winners to hometown heroes and record-setting moments, these are six of the most exciting winning runs since 2011.
2018 – An historic Triple Crown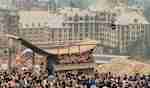 At the 2018 Red Bull Joyride, Nicholi Rogatkin made history by winning the first-ever Triple Crown of Slopestyle (having also won at Crankworx Innsbruck and Les Gets). Battling with Brett Rheeder right down to the last run, Rogatkin's smooth top-to-bottom run included his signature Twister straight into a double backflip. Adding to the excitement was the fact that he also became the only person in the history of the event to drop in last and win.
2017 – The debut of a new trick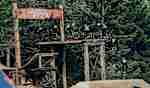 Semenuk's winning run at Red Bull Joyride 2017
Before announcing that he would no longer be competing at slopestyle events,
Brandon Semenuk
made history one more time in 2017 with his fifth career win at Red Bull Joyride. In true Semenuk style, he left no feature un-tricked. He stomped a stylish half cab to start his run, followed by a backflip double tailwhip into the step-up straight into a cork 720, then an opposite cork 720 – his first time pulling the trick off in competition. He capped off his winning run by flawlessly debuting his brand new trick, a backflip candy bar.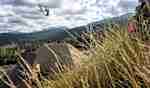 Brett Rheeder's winning run at Red Bull Joyride 2016
After finishing third in 2014 and a disappointing loss in 2015 when he crashed in both his runs, Brett Rheeder showed the world what he was capable of in 2016 when he dethroned Semenuk, the reigning champion. Rheeder's near-flawless run included big combination tricks, including a backflip barspin to opposite tail whip, his signature cork 720 and a backflip into the finish area that thrilled the crowd of more than 30,000 spectators.
2014 – Quintessential Semenuk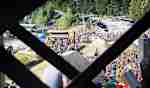 Brandon Semenuk's winning run at Red Bull Joyride 2014
In 2014 Semenuk became the first person to win Red Bull Joyride three times, having previously taken the top step in 2011 and 2013. His winning run would be the first of the event and included his signature easy flow as he linked together mind-blowing tricks. His 360 fast plant off the Joyride Cabin feature would be the only one of the competition.
The (then) completely unknown 19-year-old Belgian
Thomas Genon
stunned crowds with an unbelievable winning run at Red Bull Joyride in 2012. Pulling off the biggest front flip of the day, a backflip onto the cabin and a huge tailwhip to finish, he was the clear winner.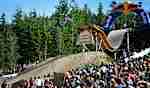 Red Bull Joyride 2011 highlights
In 2011, 22-year-old Whistler local, Semenuk, won his first Red Bull Joyride. The clincher against a stacked lineup of experienced slopestyle athletes was his perfectly executed flipwhip over the last feature that thrilled locals and visitors alike.