Escape rooms have become one of the world's most enthralling real-life gaming platforms.
The
Escape Room World Championship
is happening in Budapest next month. With the help of Dr Scott Nicholson, game guru and Professor of Game Design and Development at Wilfred Laurier University, Red Bull Mind Gamers have built the ultimate challenge,
Mission: Unlock Enoch
.
Twenty-two national teams have emerged from 75 qualifying events to try and beat a hitherto unseen opponent, the escape room.
What's so exciting about escape rooms?
One reason is that they're cooperative. Players in a space together have to rely on each other's skills to succeed. We've seen a growth in other types of gaming too where players have to work together against the game, but the fact that players are physically in the same space makes the game that bit more intense. When the door locks and the timer starts, players realise that all they have is each other.
Well-designed escape rooms also offer a variety of challenges, so each person on the team has the chance to be the hero. Diverse teams perform better than those with the same types of people. In escape rooms, a group of people who don't have much in common can come together and succeed as a team.
What are your earliest gaming memories?
Games have been important to me my entire life. We start life playing so we can understand the world around us. I have managed to keep my playful self active as an adult.
I grew up with the Atari 2600. Far too many hours were spent moving pixels around on a screen with that rubberised joystick. I'd always ask for board games for the holidays, even though they were rarely played in the house. I'd set them up for multiple players and play them by myself, which is still something I do to this day when figuring out a complex game.
Escape rooms are an unusual specialism; why did you choose to study them?
I was first exposed to escape rooms when I was in Singapore giving workshops on gamification to government employees. I kept seeing escape rooms in one shopping mall after another. A group of librarians heard I was interested in them and took me to one. I've spent my career working with live-action simulations and role plays and escape rooms are just an extension of that.
They're not novel. They've evolved from all sorts of things: point-and-click games, live-action games, haunted houses, reality television, puzzle hunts. These all give us of design lessons for engaging escape rooms.
We read that you were a huge fan of Disney Parks. Does that come out in your designs?
Disney gave me two main lessons.
Firstly, narrative integration and how to convey it with environmental storytelling. All Disney's attractions have underlying narratives – whether visitors know this or not. They work as design guides to ensure a consistent experience.
That's what inspired my 'Ask Why' escape rooms. Players have to ask 'why' about every element in the room to make sure it fits the world and narrative.
The second lesson is to maintain a spirit of playfulness. Disney gives observant players subtle winks with their 'hidden Mickeys' – you can find small Mickey logos throughout their attractions.
I offer little nudges to observant players in my work too. One of the challenges we developed that didn't make it into the final escape room had players finding and playing a series of tones on whistles. The whistles were to be fashioned like plastic whistles from a box of Captain Crunch, a design inspired by a tool used for hacking pay phones.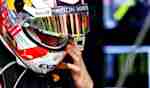 Placeholder Video_DO NOT UNPUBLISH
Do you think escape-room designs bring reality to the world of gaming?
In most games, players control avatars within a game world. One of the reasons virtual reality is growing is the concept of "embodiment," where players have a greater full-body experience. Live action games, such as escape rooms (and sports), are unique in gaming: the player and the avatar are one and the same. With escape rooms, players experience what their avatars experience.
What makes the perfect escape-room team?
Some key skills are almost always useful:
The detail-oriented searcher:

Younger players are good additions to teams as strong searchers. They make fewer assumptions than their team-mates about how the world works.

The task and team manager:

Most rooms have multiple tests that can be tackled simultaneously. One person needs to be able to understand what is complete and no longer important; what needs to be solved immediately; and what room elements haven't been explored yet. This person will lead the communication between team members and ensure that people are working on tasks that match their skills and interests.

Puzzle-specific player:

Someone strong with mathematics, logic, and patterns; another who's good with words and reading under pressure; and another who's good with the physical manipulation of puzzles, putting them together in different ways.
You designed the escape room for the final stage of next month's Red Bull Mind Gamers World Championship. Can you shed some light on what you've created?
When I took on this project, it was important to me that there be some real-world connection with the content in the room. At WLU Brantford, our degree programme in game design is about changing the world through games, so our team of students explored how to incorporate learning outcomes into a recreational game.
We also applied my 'Ask Why' model. We started with a learning outcome and a story that was inspired by the Mind Gamers movie. We made sure each challenge advanced the story and made sense within the world.
Finally, we were determined to create tasks that were both physically and mentally demanding, taking plenty of inspiration from reality television.
How will Mission: Unlock Enoch stand out?
Rather than basing an escape room on solving puzzles, we've built a room that creates interesting experiences outside those of the typical escape room for players and spectators.
For the viewers, we've designed more active and visual spectacles to keep the team working together as much as possible. We took the emphasis away from searching and quiet cerebral puzzles, avoided using padlocks and black lights, and thought about how we could best incorporate the concept of Red Bull vitalising the body and mind.
What inspires you the most when designing?
Putting the player at the centre of the design. I'm a social scientist at heart. I'm focused on the impact of what I've created on players. Game design is, fundamentally, an application of experience design, where the player experience drives every other design decision.
When I'm making a game to change the world, I think about how the player will be motivated to engage with the activities and experience. I regularly ask the question, 'Does this design decision move the player closer or further away from the desired experience?' to justify every design decision I make.
What do you think about the Red Bull Mind Gamers project itself?
The Red Bull Mind Gamers project is an adventure! People don't get the chance every day to participate in something that could lead to a global adventure.
RedBullMindGamers.com
allows anyone to take those first steps and test themselves. It's like a real-life movie where the players are answering the call to action and the adventure is real and waiting!
Do you have any favourite escape room games?
If I name the games I'll spoil them, but there are escape room game moments I remember fondly. I like games that see players engage in playful physical activities that immerse them more deeply in the story, like crawling around tunnels while playing the role of a mouse escaping a house, climbing up and down the sides of a pirate ship or running around a two-storey house looking for lost pets.
My favourite escape game moment was in a mafia-themed game. We realised we needed to cheat at a casino game to get to the next stage. Players had to embrace their roles in the game and think outside the box.
Which Red Bull Mind Gamers tests will best prepare you for the real escape room?
All the puzzles build a player's mental skills in different ways. I would suggest that competitive players are able to play all of the games! Another skill to develop is communication. Get one player to control the game while another gives them verbal instructions they must follow to beat the challenge. Versatility and communication are skills for life, not just escape rooms.