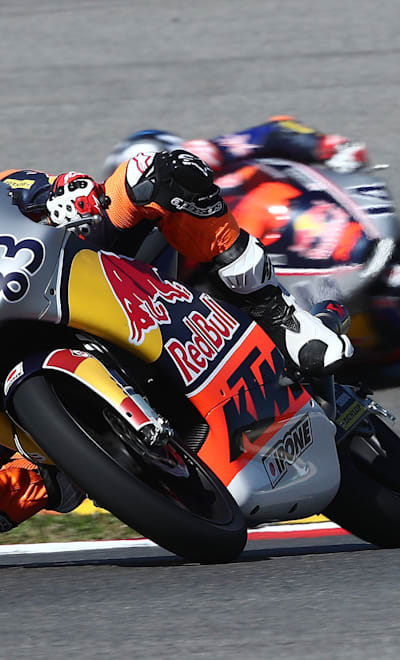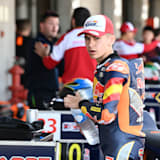 Alvaro
Carpe
| | |
| --- | --- |
| Date of birth | 4 June 2007 |
| Place of birth | Murcia, Spain |
| Age | 15 |
| Nationality | Spain |
| Disciplines | Rookies Cup |
"I started when I was 4 years old. It all started because of my brother. He rode and I used to watch him from the fence. One day I was crying because I wanted to try and then they let me."
"My parents have been my biggest support. They are always there, my parents have supported me financially all these years. My brother has also been an important member due to all the techniques and advice he has given me."
"My father is the manager of a bank and my mother is an operations manager in a company. I have a brother Antonio. He is 2 years older than me."
"My racing hero is Marc Márquez and I would like to make racing my career."
"In 2022 I learnt how to face defeats. It was not a good year related to my career but it has helped me a lot in keeping focus despite failure."
"I finish my compulsory secondary education in 2023 as well as continue growing in the motorsport world. I enjoy English and maths. Finishing my compulsory education is important because I would like to have the opportunity to go to a university related to sports."
"The best race of my early career was in Valencia in the Hawkers European Talent Cup. I chose this race because in the last 5 laps, I was in third place but in the last moment I could catch the racers ahead. I overtook the first in the last corner and I won."
"I had a great race in 2022, also in Valencia. I started in the back of the grid and with a long lap. It was a really difficult race but in the end, I could achieve 16th place."
"The left fastest corners are what I like more. I find them very exciting because I feel very satisfied when I do them well."
"What I like the most is to do my best. Maybe I don't win but I like to feel that I have given my 100%. With that, I would learn how to improve and be better in the future."
"I work a lot day to day to improve myself, both on the track and in my life. To do that I go to school every day, get good grades, go to the academy and gym in the afternoons and train in other modalities such as motocross or flat track, which I enjoy a lot. I enjoy going to the gym, also playing video games and going cycling."