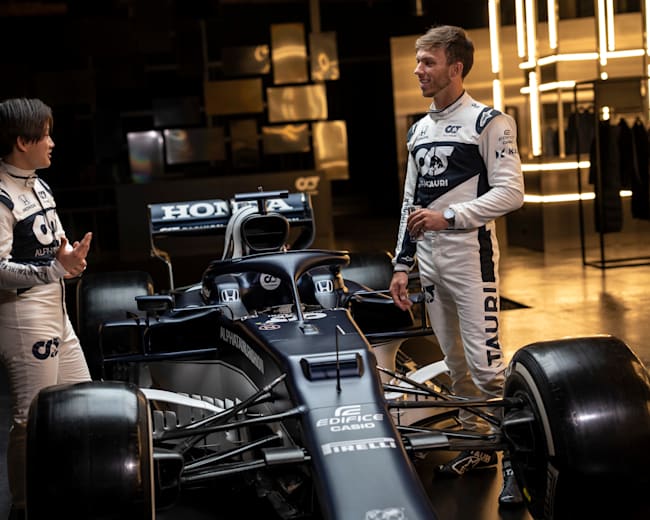 AlphaTauri's F1 winner and rookie gear up for 2021 success
© Joerg Mitter/Red Bull Content Pool
Grand Prix winner Pierre Gasly teams up with hotly-tipped Japanese racer Yuki Tsunoda at Scuderia AlphaTauri who plans on "maximum performance" from race one.
Fresh from their memorable breakout season in 2020, Scuderia AlphaTauri have one of the most mouth-watering driver line-ups on the grid for the 2021 Formula One season, with a mix of grand prix-winning know how and raw talent, as
Pierre Gasly
is joined by super fast rookie and Red Bull Junior
Yuki Tsunoda
.
In 2020, Tsunoda completed his meteoric rise from karting, through to the Japanese F4 series and onto domestic and international F3, culminating in last year's stellar step up to F2, the feeder series to F1, where the Japanese driver finished third in the standings with three wins. Despite the rapid rise to the peak of motorsport, It is safe to say that Tsunoda is pretty laid back regarding the new challenge.
"It's normal," commented Tsunoda when asked to describe the thrill of driving the Honda-powered AlphaTauri AT02 F1 car. "It's normal, but of course it's exciting."
Similarly, when asked about his training regime – most drivers talk of alpine cycling marathons and days sweating it out in the gym, but for the youngest driver on the F1 grid, the necessity of training isn't top of his agenda. "I don't like training, so there is no 'anything best'," confirms Tsunoda – "there's a lot of boring bits. You do cycling or running so I have to choose one. I have to choose cycling because running is OK, but, my foot is quite flat so there's not much arch so, when I run it's easy to get pain in the car and that's not good for the performance."
Tsunoda's performances in the lower formulae caught the eye of Scuderia AlphaTauri boss Franz Tost and the Red Bull Junior was snapped up by the Italian team to race alongside last year's Italian Grand Prix winner Gasly, and he clearly isn't phased by his move to the rarified world of F1.
"I have a clear target," affirms Tsunoda, "maximum performance from the first race. I'm not afraid about the mistakes, I just want to learn from there to adapt to the car as much as possible, as fast as possible. If I make mistakes I have to learn from them; just push and try to do my maximum performance and put all of my efforts into every session to learn from there."
Back in September 2020 Tsunoda's team-mate Gasly blazed to one of the most memorable F1 moments, winning the Italian Grand Prix from 10th on the grid at the historic Monza circuit. Gasly claimed his maiden F1 race win, as well as Scuderia AlphaTauri's first victory, becoming the first French driver to win in F1 since Olivier Panis at Monaco in 1996, and echoed the moment in 2008 when Sebastian Vettel won for Scuderia Toro Rosso at Monza for the team that would become AlphaTauri.
Gasly may only be 25, but in his three full seasons of F1 competition he has navigated ups and downs that have seen him emerge as a true fighter and race winner. After making his debut for Scuderia Toro Rosso at the 2017 Maylasian Grand Prix and completing an impressive first full season with the team in 2018, he was promoted to the Red Bull Racing team for 2019 before returning to Scuderia Toro Rosso after 12 races.
The car is like a wild lion
Undeterred, Gasy claimed a sensational podium finish in the wet at the Brazilian Grand Prix later that year and hasn't looked back. Now he leads the transition of Scuderia Toro Rosso to Scuderia AlphaTauri, assuming the mantle of team leader, and the Rouen-born racer is far from a jaded old pro when it comes to appreciating the feeling of driving an F1 car.
"Always excitement," enthused Gasly, "the car is like a wild lion and once you get back in the cage with such a beast it brings a lot of adrenaline and excitement and there's nothing that compares to an F1 car. You can drive all the supercars in the world, nothing really matches the feeling you'll get accelerating braking or cornering. They're the fastest cars in the world.
"When you go out of the pit lane for the first time, it gives such a big kick. I miss that acceleration and then it takes, let's say like two, three laps before it really comes back to something you are used to. The first few laps are always quite impressive. I can't think of any other thing that gives me as big of a smile as driving these cars."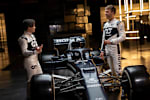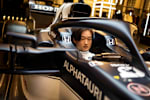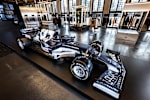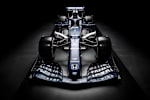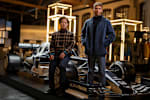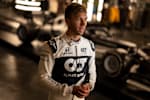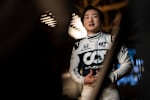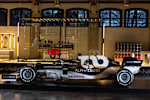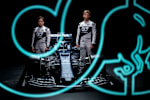 The dynamic within the Scuderia AlphaTauri line-up for 2021 is an interesting one and underlines how modern F1 has become a young person's game. At just 25, next to 20-year-old Tsunoda, Gasly is a comparatively battle-scarred grandmaster. Both have many years of competition ahead of them, but the immediate focus will be on exacting as much as possible out of their AT02, and for Gasly, consistency will be a vital factor in the mammoth 23-race campaign.
"I will say, the general picture is that we obviously want to do better than last year where we finished seventh in the team championship," underlines Gasly. "I think that will be great too, to think the team's best in its history in F1 was sixth position, and will be great to do better.
"It's important to try to avoid mistakes as much as possible, and consistency is key – that's what we try to maximize, and obviously grab any opportunities that will come to us, as we did in previous seasons."
For Tsunoda, it's all about learning at the sharp end quickly and getting to grips with the awesome power of an F1 car in a race situation. One thing is clear, and that is the latest Japanese driver in a long line of famous racers from the country is not afraid to push towards, and maybe beyond the edge, in finding the limit, and is well aware of the demands F1 will bring from a physical point of view.
I'm not afraid about the mistakes
Tsunoda confirmed: "the cornering speed is much different compared to other levels. F1 is much faster and you need a really good strong neck. The first time I drove F1, after five laps my neck was already tired so, that's the big difference, power and downforce is completely different."
As Tsunoda acclimatises to his new world, the view from the other side of the Scuderia AlphaTauri garage is that their new charge is a welcome piece in the jigsaw, and Gasly is more than aware and confident of his younger team-mates abilities.
"There'll be a lot more time and moments in the coming weeks to discover and learn a bit more about each other," assured Gasly. "I started to hear about him, I think last year when he started in F2, I think it was straight away, like very, very fast and very impressive in the first few races. I always follow F2 and F3 during the weekends, so I obviously watched his races and I think he did a fantastic year. He's very talented and yeah, I really hope we can have a successful relationship within the team to really bring AlphaTauri forward in the championship."