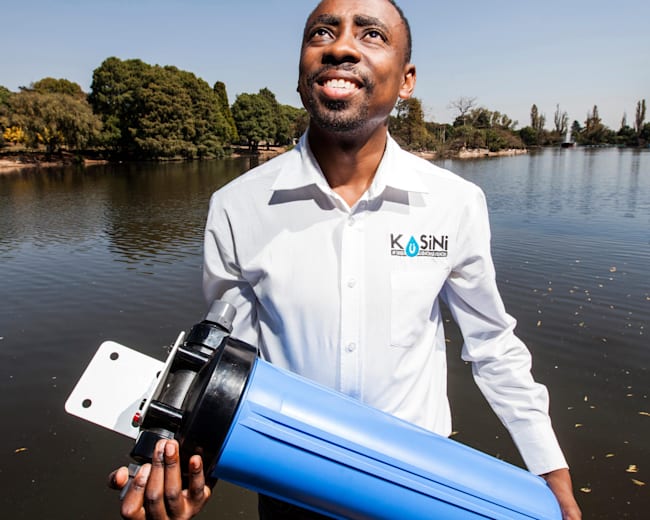 Have a start-up success by going small to win big
© Luke Daniel / Red Bull Content Pool
These social entrepreneurs took tiny steps to transform their communities. Here's how to do the same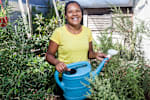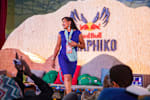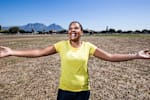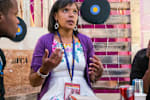 Your problem is the world's problem
A school librarian for five years,
Renshia Manuel
had no plans to start a business. Then she lost her job, "So I started growing food to feed my children," she says. "I looked at my community and saw people in the same situation who had no space to grow anything."
She saw that if she solved her own problem, she would solve her neighbour's too, and she came up with a simple idea: the
GrowBox
, a recycled pallet box for growing plants.
Neo Hutiri
had his own issue to contend with: tuberculosis.
He worked out that one of the struggles with the TB, wasn't a biological symptom at all. He would waste around three hours every time he had to collect his medication.
"It hits close to home. I've got family members who are on chronic treatments too and it doesn't get any more local than that," Hutiri says.
He set about finding a way to speed things up and created the
smart locker
, an internet-enabled cabinet that's loaded with a patient's medication and texts them when it's ready to collect. The patient can then arrive with a pin and their mobile phone, and it's all completed in a matter of minutes. He hasn't cured the world of chronic disease, but his innovative adjustment of just one piece of the puzzle is making a significant difference to the lives of those who suffer from them.
Murendeni Mafumo'
s initiative,
Kusini Water
, builds mobile, solar-powered, water purification systems. His project is impressive but, like all great ideas, it came from humble beginnings.
For Mafumo, these were a set of Young Scientist textbooks and his mum's kitchen, which as a child he converted into a mini home-laboratory.
Kusini Water's special ingredient could well have been found in his mother's cupboards too; the system uses locally-sourced macadamia nutshells to clean the water that passes through it.
He too, was inspired by what he saw in his community. "I come from a place where it's normal for people to have to collect water, you always see kids pushing wheelbarrows from the stream. Then I left to go to a big city and it wasn't normal anymore."
Across the Amaphiko community, people are doing the same thing; taking the time to think differently about a need they're exposed to, acting on it, and then creating change.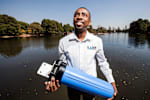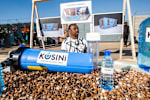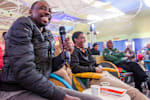 Break it down now
Big change can be intimidating. "There are times when I think that it's just me with a little old box and some veg. Everyone else seems bigger or better than I am," says Manuel.
It might seem like just "a little old box," but growing vegetables goes to the core of people's needs. Her innovation is giving members of her community access to healthy, organic food and solving a huge urban problem with a recycled bit of rubbish.
Every social entrepreneur has their challenges, the value of their innovation is in many ways defined by them. To be effective however, you've got to divide your mission into smaller chunks, whether they're geographical, practical or conceptual.
"We work in a province we come from and understand," Mafumo tells us. "When we think about it, we see it about one area so it's not as intimidating."
That's not to say you shouldn't have big targets. "I love the concept of people setting up that audacious goal that scares them a bit," says Hutiri. But you've got to keep things manageable.
"Our vision may seem too big," says Mafumo, "But within the bigness of the problem exists small parts." His mentor worked with him on breaking these down.
Hutiri shared a similar sentiment. "If it's not done, you spread yourself too thinly and don't give the task or yourself the respect they deserve. You've got be able to say, 'This is phase one, two, three'. The minute you do that, you don't feel so overwhelmed."
You also have to remember to appreciate your successes as well as your challenges. "Internally, I can be pessimistic. My mentor challenges me to break down milestones so I can see how far I've come," he explains.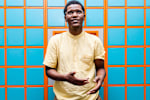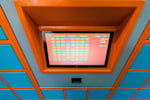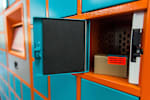 Use what you've got
While they might share an innovative and engaging outlook, entrepreneurs' differences are often greater than their similarities. Local knowledge and personal experience played a vital part in the paths of each of our interviewees.
"Once you've discovered a problem within the community, you can build your niche around it," says Manuel. "It was hardship that helped me find mine."
Her enterprise never would have grown without her green fingers, administration skills and "a nagging feeling that I always wanted to start a nursery."
Hutiri's background in steel manufacturing, electrical engineering and a masters that focused on improving the efficiency of processes made him perfect for his mission, while Mafumo's patient mother, kitchen-laboratory and scientific hunger worked for him.
"It's about being curious enough to ask the right questions," says Hutiri.
His curiosity was focused by the sickness of his family and himself, Manuel's was formed by hardship, while the inequality in water accessibility Mafumo saw between his community and others put him on his path.
You may not be a Manuel, Mafumo or Hutiri but your experience, talents and engagement can make a difference to your world as theirs have done for them.
For more about how to become a social entrepreneur and connect with a global community visit
Red Bull Amaphiko