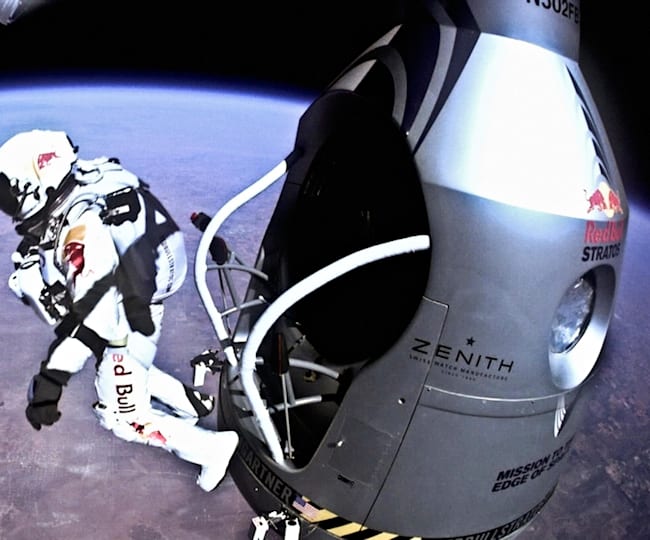 © Red Bull Stratos/Red Bull Content Pool
Super Bowl GoPro ad: Felix Baumgartner jump video
Watch the powerful commercial and the full story of Felix Baumgartner's Red Bull Stratos space jump.
Super Bowl XLVIII is finally here and GoPro has prepared an amazing ad to be broadcast on Sunday during the game. It features the thrilling moment when skydiver
Felix Baumgartner
leaves the safety of the capsule and begins his descent from over 24 miles (39km) above Earth.
Although it's only 30 seconds long, GoPro's Super Bowl 2014 commercial packs an emotional punch as Baumgartner speaks to his team before stepping off. Viewers get a crystal-clear glimpse of the skydiver's view of Earth far below, which is breathtaking and awesome in equal measure.
The whole world is watching. I'm coming home now.
If GoPro's Super Bowl advert leaves you wanting to see the record-breaking jump once again, check out the following video. Captured in complete clarity by GoPro's cameras, it documents the full story of Baumgartner's astonishing 2012 feat, from his preparation in the capsule to the moment he touches solid ground again.