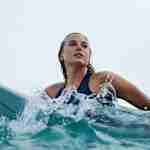 Surfing
The Natural: Izzi Gomez
If there's a limit to how far five-time stand-up paddle surfing world champion Izzi Gomez can go in surfing, she hasn't found it yet.
You need to embrace who you are. I'm Lucy Charles-Barclay and I'm not comparing myself to anyone else. I'm doing what I need to do to win world titles
Lucy Charles-Barclay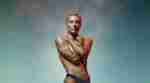 An International active lifestyle magazine delivering thrilling, high-quality content from the world of Red Bull and beyond.
Covering sport, action, adventure, music, culture, nightlife and innovation, the focus is on high achievers and adventure seekers, impossible feats and incredible endeavours that inspire, entertain and empower our audience.