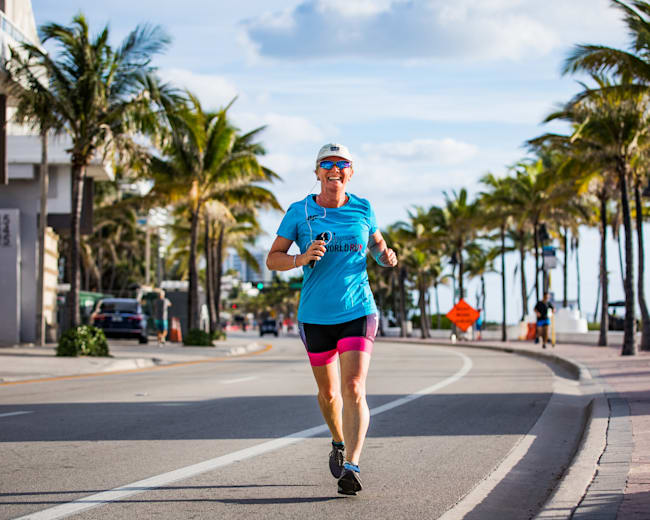 Over 77,000 people run simultaneously in Wings for Life World Run
© Ian Witlen for Wings for Life World Run
Runners and wheelchair users around the globe unite through the Wings for Life World Run App to raise vital funds and awareness for spinal cord injury in the event's first-ever totally virtual race.
77,103 people across 104 countries came together to achieve what had seemed impossible in the current situation this Sunday, May 3. They ran, walked or rolled simultaneously in the
Wings for Life World Run
charity run. Separated by distance but united in spirit, they raised €2.8 million for spinal cord injury research.
Nina Zarina
of Russia won her second consecutive Women's Global Championship with a distance of 54.23km, while
Michael Taylor
of Great Britain captured his first Men's Global Championship with 69.92km.
"We have all experienced limitations and restrictions in our personal lives in the past weeks, but things are getting better. People with a spinal cord injury are in a permanent lockdown their whole life. They too dream of getting their freedom back and doing the things they love again," said
Anita Gerhardter
, CEO of the non-profit foundation
Wings for Life
, whose mission is to find a cure for spinal cord injury. "Today, more than 77,000 people came together to give hope and help to put an end to this permanent lockdown one day."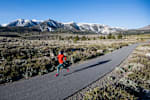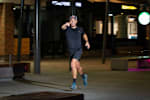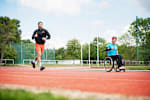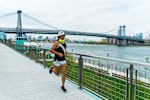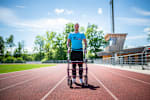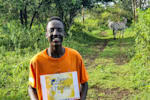 At exactly 11:00am UTC, participants of 171 nationalities in 104 countries began their run, whether it was day or night in their location. From Austria to Australia and from Tanzania to Taiwan, everyone ran according to local distancing regulations. It was made possible thanks to the Wings For Life World Run App, which enabled everyone to run individually, following their own course. Every participant ran or rolled as far as they could until they were caught by the iconic Catcher Car, the moving finish line.
During the final minutes, it all came down to the British newcomer Michael Taylor and two-time Global Champion
Aron Anderson
of Sweden. In a nailbiter, it was Taylor who prevailed with his 69.92km to 68.15km for the Swede. In taking the Women's crown, Russia's Nina Zarina (54.23km) held off a determined effort by 2017 Global Champion
Dominika Stelmach
of Poland to win by 2.98 km.
Lindsey Vonn
, the greatest female skier of all time, said, "It's incredible that so many people have come together for the Wings for Life World Run. There's no other race like it. So many events had to be cancelled and there's this one thing we could all do together for a good cause."
Austrian ski legend
Marcel Hirscher
stated, "It was great to be part of this Wings for Life World Run. Running with the App was something new and a lot of fun. It's really something to have in mind that over 77,000 people were starting at the same second."
Dominic Thiem
, tennis's world number three, concluded, "The Wings for Life World Run is a great thing and it's for a great cause, because I really hope – and I'm pretty sure – that one day they will be able to heal spinal cord injury. That would be sensational and for sure a big day in history."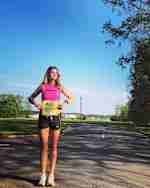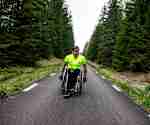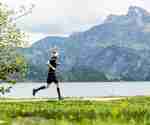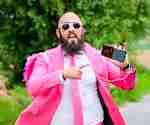 Colin Jackson
, the International Sports Director for the Wings for Life World Run, commented, "The way the global community embraced this opportunity has been magnificent. It shows that people are hungry to connect with others. And to get out and move. I think there's a strong desire to do good as well." The Olympic medalist and three-time World Champion in hurdles added, "On the sportive side, seeing Michael and Nina giving everything they had against that virtual Catcher Car was extraordinary. This has been a special day."
Around the world, viewers followed the Run online via a 'Live Experience' entertainment hub packed with statistics, stories and posts from the participants themselves. Also supporting the good cause, sportswear experience brand
4F
joined forces with the Wings for Life World Run as Global Apparel Partner for 2020.
The eighth edition of the Wings for Life World Run will take place on Sunday, May 9, 2021. For registration updates, complete 2020 global results and unforgettable highlights: visit
www.wingsforlifeworldrun.com
Wings For Life World Run 2020 Men's top 3
Michael Taylor (GBR) 69.92km

Aron Anderson (SWE) 68.15km

Dariusz Nozynski (POL) 67.1km
Wings For Life World Run 2020 Women's top 3
Nina Zarina (RUS) 54.23km

Dominika Stelmach (POL) 51.25km

Martyna Kantor (POL) 50.38km