Enders upon enders as Jamie Foy delivers the goods in You Good?
A raw eight-minute masterclass in courage, grace and balance as the fearless Floridian goes in from Portugal to Taiwan
Jamie Foy
is hands down the most productive skater in the professional game today.
In the run-up to being crowned Thrasher's Skater Of The Year in 2017, he banged out no less than seven video parts in a two-year period. That's more than many do in a career, and several more than some pro's ever manage, full stop.
Be sure to download the free Red Bull TV app and catch the skateboarding action on all your devices!
Get the app here
.
Skating since he could walk around his hometown of Deerfield Beach in Florida, the Deathwish pro's proclivity for advanced handrail manoeuvres (he famously front crooked El Toro first go) belies the fact that he has wild transition skills as well.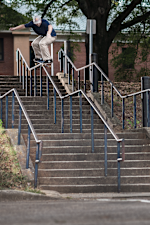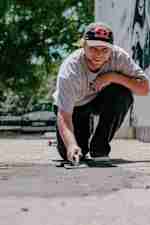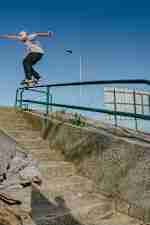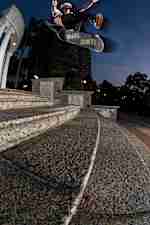 His 'go to work' approach to skating meant he was sure to play a big role in our very own
You Good?
back in 2019, but the sheer heaviness of his footage stack surprised everyone involved.
The wild, pinched 17-stair nose grind in
Taiwan
might be the single trick that lives longest in the mind from these sessions, but that's only because the entire onslaught requires repeated viewing to fully digest. This is a talent in full bloom, right now, and now you can enjoy it in the raw, which – after all – is Jamie's natural state of existence.