Part Of The Game
is back for a brand-new series. After hitting up Copenhagen, Moscow, Berlin and Seoul, the groundbreaking documentary series exploring the global esports phenomenon across the four corners of the Earth visits the spiritual home of the Polish competitive gaming community, Katowice.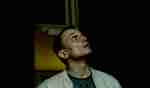 Thanks in no small part to the arrival of ESL's flagship Intel Extreme Masters tournaments, the final World Championship legs of which have been held every year in the southern Polish city since 2014, Katowice has transformed itself from an industrial city into something entirely new.
As we find out in the video above, the act of bringing together the world's best pro gamers under the roof of the Spodek arena has put a city struggling to come to terms with its own identity still, after half a century of Soviet rule, on the map. Now the stadium is packed to the rafters with fans from all over the world.
As ESL's Michal Blicharz puts it, "it's a marvellous story. It wasn't just us who had our minds blown. It was the whole world watching and their jaws dropped." And star Counter-Strike: Global Offensive player Paweł 'innocent' Mocek agrees. "It's a completely different city," he adds.
So much so in fact, that IEM has created a new industry in Katowice in and of itself. Amongst the city's famous esports alumni, we also meet Rafał Trybus, founder of the Katowice Gaming House, an essential spot for teams training in the run up to tournaments in the city.
As he admits, he no longer sees himself as someone "from an industrial city". Instead? "I'm the guy who comes from the city of esports."