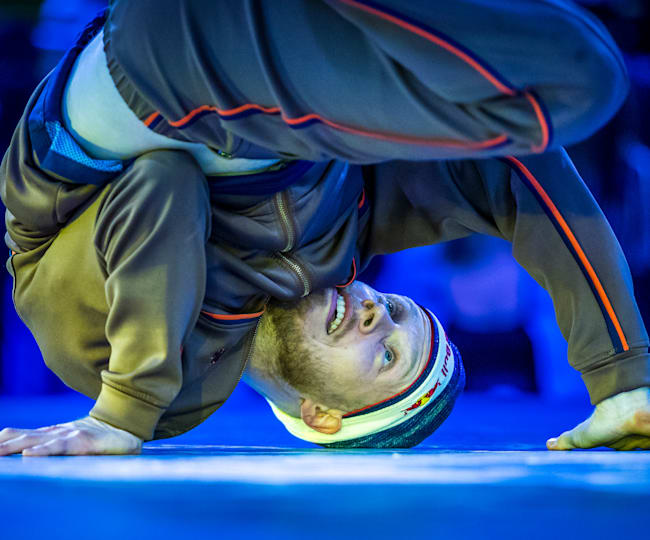 © Marcel van Hoorn / Red Bull Content Pool
The day time stood still for B-Boy Menno van Gorp
Take your daily inspiration from Dutch breaking hurricane Menno van Gorp, who showed unique skills to win the Red Bull BC One World Final in India
It was a final for the ages. When Holland's greatest breaking expert
Menno van Gorp
met Kazakhstan's
Killa Kolya
at the 2019 Red Bull BC One World Final breaking competition, neither dancer was prepared to back down.
Both B-Boys gave the performance of their lives, but after three rounds of fierce exchanges, the judges conceded both dancers were unparalleled.
Seemingly taken by the unprecedented moment, Menno hit the floor again with sheer fury, forcing an impromptu extension to the final, as the music dropped back onto a roaring crowd.
Fired up by Menno's wordless challenge to keep going, Killa Kolya went out to face his competitor and the two warriors thrilled the crowd with two extra rounds of sheer breaking fire.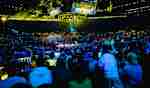 Be sure to download the free Red Bull TV app and catch the dance action on all your devices!
Get the app here
With the crowd on their feet, the battle finally ended, and the judges handed the title to Menno – making him the first ever three-time Red Bull BC One champion.