JessB Presents: 'RAP QUEEN$ AND BAD BEATS'
© Andre Kong / Snapperonline
"I'm inspired by all the rappers in this playlist, for various reasons. Catch me listening to this just about anywhere, because there is never a bad time to hear a female talk her s***." - JessB
2017 was a big year for
JessB
. Self-assured and driven to succeed in a field normally dominated by men, JessB is spearheading the new wave of the New Zealand hip-hop.
A 64 Bars alumni, JessB made history as the first female rapper in the series to get on the mic, and she did not disappoint, slaying her performance in one-take and with that; officially announcing herself onto the New Zealand hip-hop scene. She hasn't looked back since, putting out singles in 2017, while she continues to work on her debut album set for release in 2018.
While she's openly referenced the likes of Missy Elliot, 50 Cent and Timbaland as inspirations in the past, her playlist reveals a wide range of styles and flows outside of her early 2000's roots, but with all tracks having two things in common; headstrong female rappers and killer beats.
"There are so many female rappers who are in the game right now, or have been in the game that provide such a wide range of styles, flow, punchlines and flavour. There is room for all of us to win and be unique and bad ass in our own ways 😊."
- JessB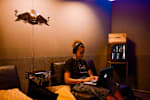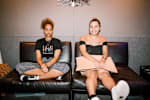 "I am inspired by all the rappers in this playlist, for lots of different reasons. Catch me listening to this just about anywhere, because there is never a bad time to hear a female talk her shit." -
JessB
Check out JessB's 'RAP QUEEN$ AND BAD BEATS' playlist below: