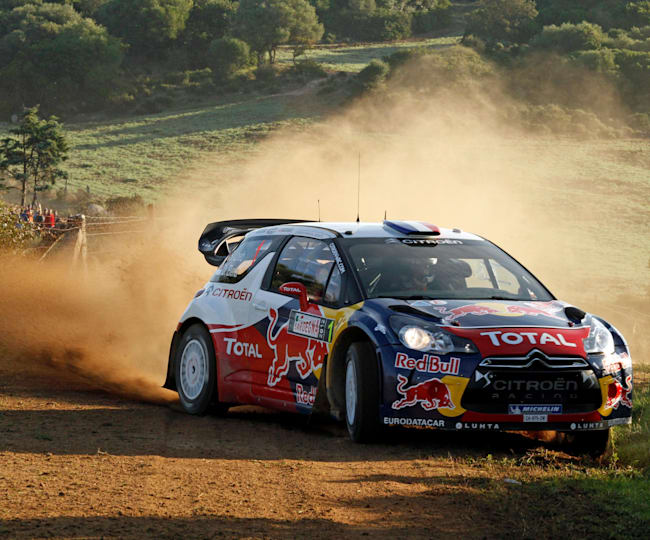 © Citroen
Enjoy the Citroen Rally Team's new film about their time in the WRC.
You might not think that "19 Chestnut Tree Walk" makes a particularly catchy title for a film: it sounds more like some tawdry suburban sitcom from the 1970s. Instead though, it's the name of the latest production from Citroen Racing, a full-length feature film that charts the 2012 title-winning season. As for the title, it's Citroen's address in Versailles, just outside Paris, which in French is the somewhat more romantic "19 Allee des Marronniers".
It's a behind the scenes, warts and all, depiction of everyday life at the most successful team in the World Rally Championship, with
Sebastien Loeb
of course in the headlining role.
You see him eating an apple pie handed to him by Prince Albert of Monaco, relaxing at home with his family, even behind the stage at the Paris Motor Show just minutes before he announced to a stunned audience that he would no longer be a full-time part of the
2013 World Rally Championship
.
But you also see another side to the nine-time World Rally Champion; one that is quite philosophical. After all, he wouldn't be French without a bit of existentialism in his soul.
"There are certain times when you look back at it all, and you think to yourself: why me?" he says to the camera, contemplating his fame and fortune. "Sure, it's down to talent and experience, but why was it given to me: why not somebody else?"
Maybe his reflective mood comes from the fact that he was being filmed in a private jet at the time, surrounded by mahogany, leather and Champagne. And this is exactly what we mean: the film really is a privileged look at what it's genuinely like to be Sebastien Loeb. Pretty good in other words.
Sebastien didn't seem to mind a load of cameramen following his every move during the course of the season, but maybe that's because he was also able to share the billing with everyone else at the team: there are cameras in the face of team boss Yves Matton, co-driver Daniel Elena and his team mate
Mikko Hirvonen
too.
As Yves Matton pointed out: "With this film, we got to share our normal life not just with all our fans but also with people new to rallying. It was a lot of fun to make."
Like every Hollywood production, the film enjoyed a red carpet premiere in Paris, but the good news is that everyone at home can now watch it too.
It's well worth it – happy viewing.