Roll with us on the untouched skatespots of the Inca Trail
© Gaston Francisco
Grab a seat with Milton Martinez, Madars Apse, Thaynan Costa and Angelo Caro hitting up the unseen terrain of Bolivia and Peru in another pioneering trip.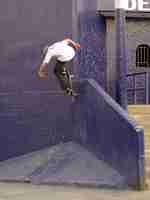 Skate the Inca Trail, episode 1
Once the largest pre-Columbian civilisation, and possibly the world's biggest empire in the 16th century, the Incas ruled over a vast portion of Latin America which extended between the Andes and the Pacific coast from the south of
Colombia
all the way through
Ecuador
, Peru, Bolivia, Chile and
Argentina
. The Incas weren't just great conquerors with a very developed political and administrative system, but were also highly skilled builders and created a massive road system, dubbed the Inca Trail, to connect their whole empire.
Skateboarding hasn't often been guided by culture, but in this case we wanted to do something different and explore the possible spots that the Inca Trail could offer with a posse of skaters uniquely adaptable to the manifold challenges of
skating Latin America
.
Packing very lightly indeed, off on the adventure we went with
Madars Apse
,
Thaynan Costa
,
Angelo Caro
and
Milton Martinez
, all keen as mustard for skate demos, new friends and new terrain.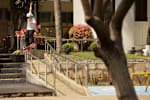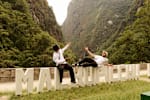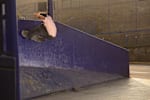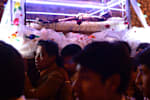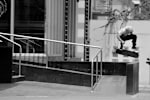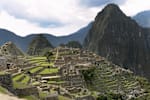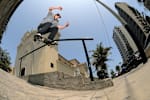 Obviously, Machu Picchu was to be the highlight of the tour, but before we got there we had to navigate Lima, Peru´s capital and home turf of
Angelo Caro
.
Some heavy skating went down on the only stop of the tour at sea level, which was a good way to adjust to the elements before we reached our next stop, Cusco, which is the gateway to Machu Picchu, sitting as it does at an altitude of 4,000m.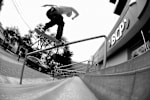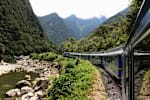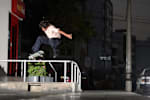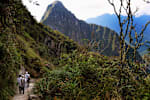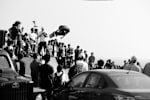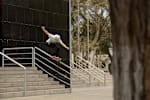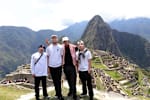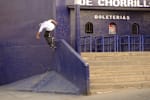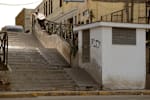 As soon as we landed in Cusco, the altitude became a factor. Breathing became more difficult and we had to move almost in slow motion to avoid instant breathlessness.
After skating some untapped skate spots in the city, we began our journey over the mountains following the Inca Trail towards the magnificent Machu Picchu.
The Incan citadel of Machu Picchu is so remote that it remained undiscovered by the European conquistadors who invaded the Americas and remains intact to this day, a human miracle of engineering which defies time, the elements and logic.
From here we would head over the Andean mountain chain towards the streets of Puno on the shores of lake Titicaca – our skate adventure had really just begun!
Watch our savage skate mission through the Andes continue just by clicking on the chapter links below!
Be sure to download the free Red Bull TV app and catch the skateboarding action on all your devices!
Get the app here