As much as we'd maybe like to take a more personal involvement, freezing temperatures, an absence of decent powder, no access to high mountains and a simple lack of ability mean snowboarding is sometimes best enjoyed from the comfort of our own sofas. So, sit back and join us on a global tour as we showcase four of the most awe-inspiring snowboarding videos involving some of the biggest names in the sport.
1. Flying – the magic of it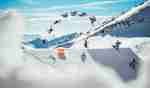 It might only be for a few seconds, but when a snowboarder sends a jump they get to experience something us mere mortals can only try to imagine – flying. Snowboarding stars
Queralt Castellet
,
Marcus Kleveland
,
Clemens Millauer
and
Katie Ormerod
reveal how they pull off a perfect jump and the adrenaline and sense of freedom it gives them.
2. Pillow Talk in British Columbia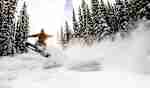 Pillow Talk in British Columbia
Four of the world's best freeriders, a high-elevation boulder field and high-grade powder in the heart of BC combine for a thrilling back country short. Enjoy stunning POV and wide-angle shots as
Travis Rice
,
Austen Sweetin
, Blair Habenicht and Robin Van Gyn drop the line of a lifetime.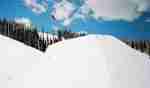 In their mini series Brothers McMorris, Canadian siblings Mark and Craig explore three distinct disciplines of snowboarding with some of their heroes, from street riding with Eero Ettala to Alaskan backcountry with Travis Rice. In this 17-minute special edit the brothers bring you the best of the footage they captured for your viewing pleasure.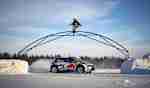 In this fun 'when two sports collide' short, Finnish rally driver
Kalle Rovanperä
gets together with the country's most well-known snowboarder, Eero Ettala. Their goal? To see if Rovanperä can give Ettala a tow in his his WRC2 car. It may sound simple enough, but it takes a lot of skill and no little effort to pull off.