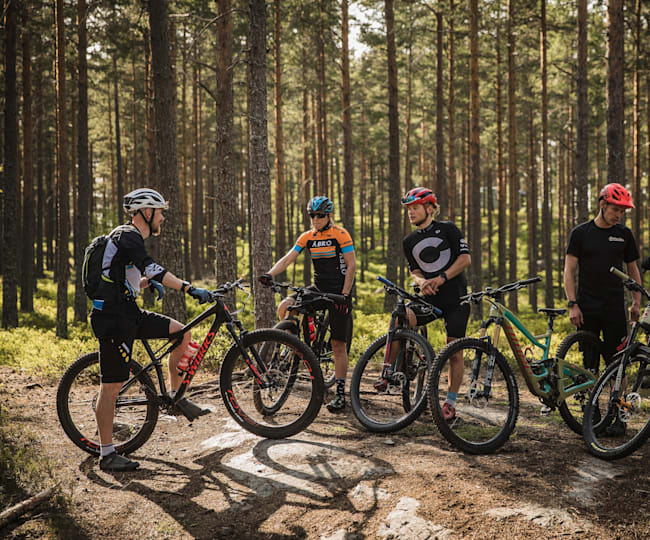 © Niklas Wallner
Why this training academy attracts some of Sweden's best riders
Read about this unique bike program in Dalarna that helps Sweden's best riders reach new goals.
Dala Sports Academy (DSA) has been around for quite some time but has recently started making more of a name for itself in the Swedish bike world. In fact, the academy currently coaches some of the best bike riders in Sweden - from road and velodrome to XC and Enduro - offering them a unique training environment and one-of-a-kind bike program for elite riders.
What does this mean? Well, DSA is a so-called EVL - an elite, sport friendly, teaching institution - which offer athletes an opportunity to study and develop at the same time as competing as an elite-level athlete. These kinds of programs exist at several universities and colleges in Sweden but tend to be exclusively for its students.
At DSA however, they have opened up their program to include both students and non-students making their bike program unique.
"This means that our riders don't only have to be students at Högskolan Dalarna, but can also work or be full-time athletes whilst getting coaching by us at the academy",
Fredrik Ericsson
says. He and
Adrian Hörnqvist
have run the bike program at DSA for a year now. They both come from bike coaching backgrounds: Fredrik
coaching some of Sweden's most successful riders to both World Cup and Olympic medals
and Adrian currently running the biking program at Vansbro Cykelgymnasium and being Downhill coach for the Swedish MTB Team.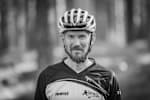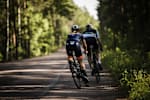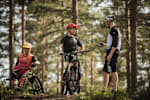 "Until last year the bike program was very road-oriented", Fredrik says and explains that there has been a drive since 2018 in the DSA to push for MTB to get a bigger role in the program.
"We can now offer both MTB gravity classes that suits Enduro and XC riders as well as keeping the road aspect of the program."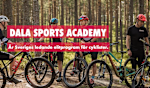 DSA - Sweden's leading training program for elite bikers.
AN ELITE-LEVEL TRAINING PACKAGE
What do they offer? Well, becoming part of DSA is a little like getting a platinum gym membership with everything you can imagine on top.
They offer their riders about 6 trainer-led sessions a week, including physical and mental recovery sessions, velodrome sessions, long-distance rides for both MTB and road, skills classes and intervals. The riders then pick and choose which sessions that best suit their training plan and bike disciplines.
On top of that, they also get access to Sweden's only velodrome, an indoor BMX hall, a local gym, swimming pool, a season card to the local bike arena and access to other training sessions at DSA, like a technique class in weight lifting. The athletes get individualised training plans both on and off the bike, personal guidance from the coaches and access to physiological sport tests if needed.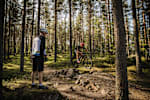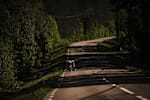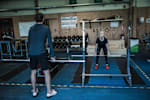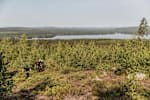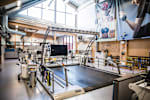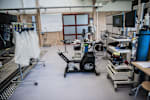 To
Sara Penton
, one of Sweden's best road riders, it offers her a complete package that is hard to find anywhere else. 'There are coaches that plan your sessions, set times for riders to meet up and train together and you get access to some of the best facilities in Sweden".
For her, getting to mix up her training, like for example getting to train with MTB riders, has been a game-changer. "It has been a lot of fun, given me new influences and helped a lot with motivation", she explains.
"Before I always trained by myself, but now I always have a coach to talk to and trainer-led group sessions to go to. It makes a big difference"
.
ATTRACTING SWEDEN'S BEST BIKERS
The training environment - the facilities, the location and the participants - is what makes this academy and bike program unique in Sweden. There are currently 17 riders enrolled in the academy including big names like
Sara Penton, Ida Jansson (XCO), Jenny Rissveds (XCO)
and
Zakarias Blom Johansen (Enduro)
and it has drawn riders from all over Sweden to come and live, work and study in Falun. Or like Sara, base yourself as a full-time athlete.
For the riders in the academy, getting to train together with other strong, likeminded athletes is very valuable and a dream scenario for many of them wanting to take their careers to the next level.
"Getting to train together with other fast riders with similar mindsets was one of the main reasons I wanted to become part of the academy",
says Enduro rider
Anton Karlsson
.
It's definitely made a difference to my riding - it's been a combination of getting a proper training plan set up specifically for my needs and joining in on the group training classes.
He and
Pontus Olofsson
both joined last year as a result of the big MTB push and are happy with their decision. "It's definitely made a difference to my riding - it's been a combination of getting a proper training plan set up specifically for my needs and joining in on the group training classes.
They say that to get faster you need to ride with fast people, and that's what we get to do here
", Pontus says.
THE IMPORTANCE OF BIKE SKILLS
Whilst obviously all aspects of what the academy offers are important for a rider wanting to become, or already is, professional, it seems like it's the group classes that have the biggest impact on the riders. Everyone has their favourite.
Amongst the MTB riders it's the skills classes and the interval sessions that top the chart.
"As I live about 40 minutes away I don't join in on all the group sessions, but I always make sure to come to the MTB skills class", says
Linn Gustafzzon
, XCO rider. It's a class where the focus is on improving technical skills on the bike. It can be anything from timed runs on a trail, improving cornering techniques or learning to do, or perfect, manuals. The coach, often Adrian, times, films and gives feedback to the riders. Linn continues: "Last week we practiced the downhill sections on the XCO course on Lugnet as I had a race coming up on that track. It was very helpful to have both Adrian's feedback but also getting to practice it with the Enduro riders and see what lines they take", she says and smiles as she ended up winning the race.
As I live about 40 minutes away I don't join in on all the group sessions, but I always make sure to come to the MTB skills class.
STEPPING OUT OF THE COMFORT ZONE
That is partly what makes DSA so special. Having some of Sweden's fastest riders all train and work together as a group.
Riding the XCO course might not be the first choice of an Enduro rider for example, but is a valuable lesson nonetheless. A way to step outside your comfort zone and ride something you would otherwise never do. "It was different but fun and definitely a good lesson. In a situation like that you have to take a step back and really think about what you're doing and how to improve so that you can explain it to the other riders", Pontus says thinking back to the XCO lesson.
With such a mixed bag of riders, it is hard for the two coaches to always optimise the classes for each individual, but they believe that the riders always end up taking something valuable away.
Adrian explains:
"Even if a lesson isn't exactly what a certain rider is after at the time, he or she still gets to belong and train together with a group of similar minded athletes
and I think that in itself is very motivating. Also making them help each other is very important as it forces them to really think about how and why they do certain things on the bike".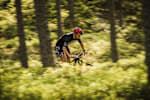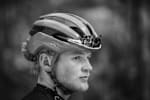 Even the road riders get thrown out of their comfort zone by practicing certain technical skills on the bikes, like how to take gravel corners with speed and doing technical drills in the velodrome
. "It is important for us roadies to be able to handle our bikes, but I rarely go out and practice technical skills by myself", Sara confesses. "So it's really good when the coaches throw in these technical aspects to the rides and training sessions".
It seems like DSA is onto a winning concept. Offering top riders all the facilities and group lessons that they need to become better, stronger and more technically talented riders. On top they have lured in some of the biggest names in the bike world so that they can all train and motivate each other.
So how do you make this sweet setup even better? Well, both Fredrik and Adrian would like to see the bike program grow in order to be able to offer even better training conditions and more specialised classes
: "Today we are 3 to 8 riders in a class. It would be amazing to see that number rise to 10", Fredrik says. He'd also like to see closer collaboration with the other sports that exist under the DSA umbrella as it could give the riders access to new and exciting forms of motivation.
For now though, DSA provides a training environment that satisfies some of the best riders in the country. Drawing athletes from afar to move up to Falun to be apart of it all, which speaks volumes for its credibility and future success.
Read more about Dala Sports Academy over on their
website
or apply to be part of it with their
online forms
.