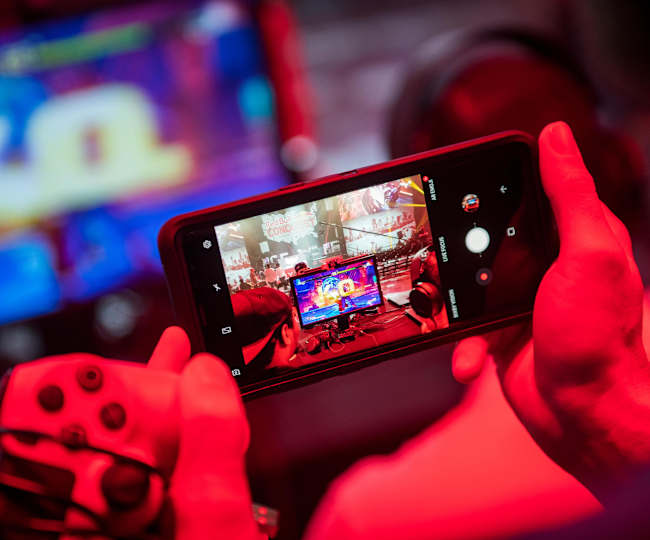 © Drew Gurian / Red Bull Content Pool
Esports Talk of the Town #3
Esports Talk of the Town is back! This week we got juicy updates on a huge game that'll soon be available on mobile devices, a government that has esports plans and the biggest prize pool ever.
Apex Legends is on its way to mobile
The massive Battle Royale FPS started incredibly strong and dominated all the lists in the first month after its release. Since then, the game has regressed in viewership a little bit and has been overthrown by the "usual suspects" League of Legends, GTA 5 and Fortnite on the charts. Now, the developers have decided to release the game on mobile, to help boost and continue to ride on their initial success.
Method's streaming success proves World of Warcraft is as watchable as ever
Remember the time when World of Warcraft wasn't even considered to work as an esport? Well, since then, the views have changed. Although the game has a big PvP-element, the more popular esports-aspect is the race to down the bosses in recently released raids. Arguably the best guild out there, Method, has amassed a large following during their attempts.
On another WoW-related note, the anticipated World of Warcraft Classic has released a couple of keys to their beta-test. The keys are said to be very hard to get a hold off, but if you can't wait until the 27th August, when the full game will be released, be sure to have an active account and apply to Blizzard's homepage.
The International 2019 will break the record for prize pools
Esports is growing. And with growth, interest often follows. The prize pool for The International 2019 has broken the record from last year after 12 days (12.7m USD compared to 10m USD) and is expected to receive the biggest prize pool ever in esports history.
Denmark's Ministry of Culture plans a national esports strategy
The Danish government has understood that esports is a good horse to bet on. The government are working on an esports strategy plan to help domestic esports grow. Questions about gaming integrity, gender equality, development and youth systems will be discussed, amongst other topics. The efforts aim is to create a sustainable and growing esports infrastructure. This new strategy is a giant leap for the esports community and an important ideal for other countries to look at, and hopefully copy.
Three Red Bull teams compete in Dreamhack Masters Dallas
Red Bull will not only have one – but three – teams challenging at Dreamhack Masters Dallas. Cloud9, ENCE and North will all seek to be crowned champions. The teams will face tough competition from NiP, Fnatic and Team Liquid who are all in top shape. The competition is tight this year, with five or six teams that have the potential to win tournaments. Astralis though, is still the team to beat.