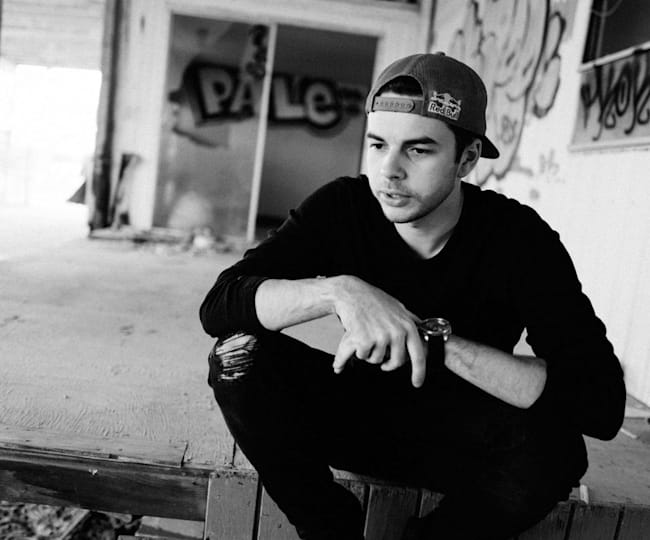 © Sven Hoffman
100 Thieves Lets Nadeshot Give Back to eSports
Nadeshot opens up about the origins of his new eSports organization, 100 Thieves, and its future.
The announcement of
Matt "Nadeshot" Haag's
new eSports organization 100 Thieves came out of nowehere. It was a surprise to everyone — and even Nadeshot himself did not expect an opportunity like this to arise in his career.
"I never foresaw a situation like this," Nadeshot admitted, explaining that the creation of 100 Thieves occurred very quickly. "But I feel like I really needed to take the opportunity to work on something that I could call my own so that I could build longevity for myself and help launch careers of other players within the space," he said.
In the video, Nadeshot explained that he put a lot of thought into coming up with the name "100 Thieves," which he feels represents how hard work can lead to success.
"For me, it's always been about hustling, that's something that my father and grandfather instilled in my mind," Nadeshot shared in his video. "And that's what this opportunity is all about: it's about hustling."
He originally came up with the name many months ago and had the idea to turn it into a clothing brand. During his time away from competitive Call of Duty, Nadeshot said he had been thinking about other projects to work on. "I've had time lately to think about the things I'm passionate about, and that's where I thought of creating something I could represent in the clothes I'm wearing every day," he explained.
However, once the opportunity of creating his own eSports organization arrived, he thought the name would be perfect to implement for his team.
Nadeshot also announced that he already picked up the Call of Duty team formerly known as King Papey, who qualified for Stage 2 of the World League Pro Division.
"No one was expecting King Papey to win the match," he said, referring to their victory versus Team Kaliber earlier this month that qualified them for Stage 2.
They are still considered the underdogs by many critics, but Nadeshot said that these players understand the game and have the ability to perform well. The Stage 2 season began on Tuesday, and the team won their debut match as 100 Thieves against Team Solo Mid. They currently sit at 1-1 after a loss to Cloud9 earlier this afternoon.
"No one thought they were going to win a match, and to win their debut — that's unbelievable," Nadeshot said. "I think they are going to use that momentum to carry on into the season and play as hard as they possibly can."
Nadeshot added that they are a very motivated team and want to prove their critics wrong, which is a quality he saw in himself when he started playing competitive Call of Duty.
While future plans for 100 Thieves are still unfolding, Nadeshot remains confident in the goals that he has for this organization.
"This has given me a platform to help build up others the way OpTic built up me," he explained.
The question left in many fan's minds is, "What about OpTic?" Nadeshot built his legacy through the organization, and has admitted that he has slowly been pulling away from OpTic to build his own brand. However, he is grateful to the fans who have supported him through all of his decisions.
"It means a lot to me to think that they weren't just watching me for OpTic, and they're willing to follow me wherever I go — it's a very humbling thing to be a part of," Nadeshot shared.
It has been more than a year since Nadeshot announced that he was taking a break from competitive Call of Duty to focus on his own content, mostly through his YouTube channel. Now, he has seen many drastic changes in his own career, including streaming once again on Twitch.
Nadeshot explained that he is still "taking everything day by day," but he plans to continue working on his own brand while also trying to build 100 Thieves into a premier eSports organization.
"I plan on making sure that my own brand, Nadeshot, is it's own separate entity. That's very important," he added. "I'm gonna try to blow the hinges off both doors and try to do them both the best I can. It is a lot to juggle, but I'm confident that I can figure it out."
As of right now, 100 Thieves only has a Call of Duty team, but Nadeshot said he is unafraid to venture into any eSport title that presents itself. He said that he would personally love to get involved in CS:GO because he is a fan of the game.
"It's all very, very new," he said about 100 Thieves and the management team he is working with, "but we're gonna tackle it and we're gonna try to make this one of the best eSports organizations that we can."