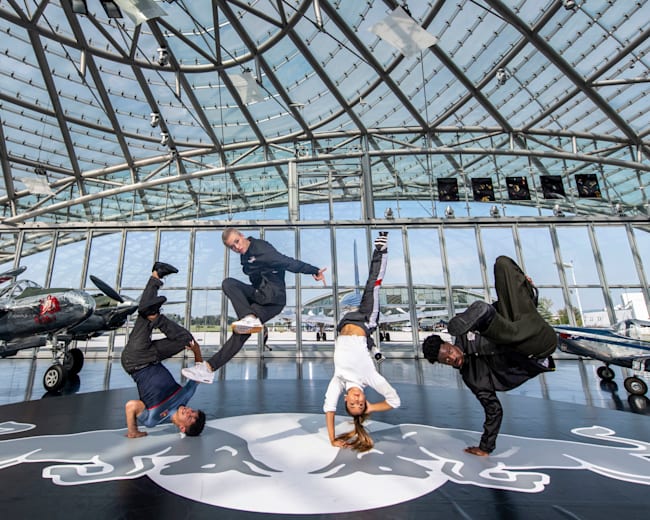 We really need to talk about these epic live events from 2020
© Red Bull
Believe it or not, some cool events happened in 2020 – and we've been on hand to bring you live coverage of them. Take a look at our pick of the top nine and relive them now.
Here's a roundup of our top live-streamed events from 2020, featuring the best breakers at the Red Bull BC One World Final and the most talented freestylers at Red Bull Batalla de los Gallos – plus all the top athletes from surfing, mountain biking, skiing, snowboarding, motorsports and much more.
1. Mercedes-Benz UCI Mountain Bike World Cup 2020 – Men's XCO final 2, Nové Město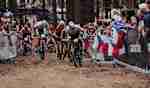 Men's XCO final 2 – Nové Město
Just when we thought the XCO World Cup wouldn't happen in this crazy year, one of the coolest venues on the the circuit popped up to host four thrilling races in the space of six days from September 29 to October 4. After so long without any mountain bike action, this feast of racing was a sight for sore eyes when it rolled around the tracks in and around Nové Město, in the Czech Republic, so relive all the riding from the men's final right now.
2. Red Bull Batalla de los Gallos 2020 – International Final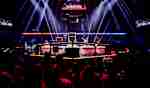 Red Bull Batalla de los Gallos
adapted to the worldwide situation in style. The biggest rap contest in the Spanish-speaking world attracted over 17,000 entries to the global competition – double last year's total – which was then whittled down to compete in 11 National Finals. After that the action headed to Santo Domingo, in the Dominican Republic, where an NBA-style bubble was formed to find the top freestyler from a final field of 16. Watch now and find out why this must-see event garnered more than 14 million streams when it was broadcast live online in December.
3. Volcom Pipe Pro 2020 – Day 4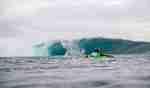 The 11th edition of surfing's most-watched event took place before the pandemic hit, so there was nothing stopping the 144 surfers who flocked to Hawaii's Banzai Pipeline reef break from January 29 to February 10. With perfect conditions rolling on O'ahu's North Shore and former champions Jack Robinson and Soli Bailey out of the running early on, the race was on to find out who would reign supreme – watch the final day of action again right here.
4. Red Bull King of the Air 2020 – Day 1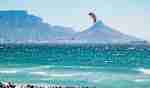 Red Bull King of the Air
was one of the only elite big-air kitesurfing events that actually happened in 2020, so marvel at what a mass attendance event really looks like and get up to speed with what went down at South Africa's Kite Beach in Cape Town back in February.
5. Kings & Queens of Corbet's – Finals
Getting an invite to compete in the Kings & Queens of Corbet's contest in Wyoming means you're among the elite of skiers and snowboarders – get down with the pow from the event that took place back in February here!
6. Crankworx World Tour 2020 – Slopestyle, Innsbruck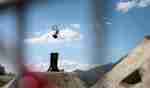 The world's best mountain bikers? Check. Gravity-defying tricks? Check. And a world-leading venue? Check!
Crankworx Innsbruck
had it all this year despite everything and looked super-impressive thanks to its made-for-TV exclusivity. Find out what happened at the tour's most gnarly stop back in October now.
7. Drift Masters European Championship 2020 – main race, Latvia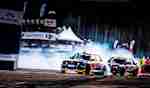 This is the stuff of dreams for motorsports fans. With everything coming down to one event in this year's
Drift Masters European Championship
, the action at the most prestigious venue of the series in Riga, Latvia, went full throttle. Get up to speed with how the drivers coped with the pressure in August by re-watching the live stream.
8. Red Bull BC One World Final 2020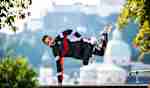 Red Bull BC One World Final
The mould was well and truly broken when they created
Red Bull BC One
. It's the world's biggest one-on-one B-Boy and B-Girl competition and this year's World Final took place in Salzburg, Austria. The whole thing was live streamed on Red Bull TV, YouTube and Facebook on November 28 – relive it in all its glory now.
9. Burton US Open 2020 – Women's slopestyle finals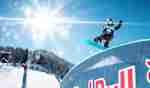 Women's slopestyle finals
Before you slope off into 2021, you should look back at the greatness of the 2020 edition of the Burton US Open 2020. Back in February the likes of
Maddie Mastro
battled it out at the granddaddy of snowboarding contests on Vail Mountain, Colorado – see how the American snow star fared right here.
Be sure to download the free Red Bull TV app and catch unmissable action on all your devices!
Get the app here
.