Top 5 Carissa Moore Videos
© Zak Noyle
Get to know the surfer better through our favorite moments of hers in the water.
Inspiration can strike at any moment. To celebrate the launch of
Discover Your Wiiings
in the United States and the start of a new year, we're excited to look back on the moments and milestones that sparked that passion and drive within
Carissa Moore
.
Watch our five favorite videos with Moore below and check out more Red Bull content and, if you're located in the United States, a chance to win an experience with the surfer through
Discover Your Wiiings
.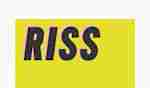 Get to know Carissa Moore in "RISS," a feature film directed by Peter Hamblin about Moore's path to both find comfort in herself and win her fourth World Title in 2019.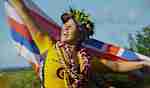 The debut episode of the series "All In" provides a snapshot of Moore's motivations and mindset during the 2018 WSL season, along with more of surfing's best.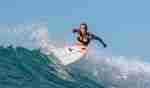 Later in the 2018 season, Moore fought with surfing's best on massive swells in her home of Hawaii.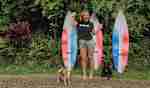 Following – Carissa Moore
Carissa Moore ready herself for competitive surfing's return to action in late 2020 in Maui, Hawaii.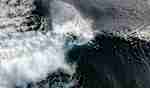 Amidst the backdrop of the WSL World Tour's Bali stop in 2019, Moore gives us a local cooking lesson with Leonardo Fioravanti in this episode of No Contest.