Aluminum
Each of our aluminum cans is forever recyclable.
ALUMINUM FACTS
100%
of our aluminum cans are recyclable.
The aluminium can is one of very few food packages that can be completely recycled – it can even be melted down and recycled an unlimited number of times without any loss of quality. This is a decisive advantage because recycling an aluminium beverage can uses around 95% less energy compared to producing a new can.
Aluminium cans are extremely strong and sturdy, yet light in weight, neutral in taste, compact in shape and light-proof. In addition, their efficient shape and low weight enable reduced CO₂ emissions in transport.
LIFECYCLE OF THE CAN
Recycling
You can melt down and recycle the entire aluminium can an unlimited number of times, a sustainable advantage.
Saving energy
The use of recycled aluminum results in using 95% less energy compared to new aluminum.
Lifecycle
Aluminium is one of the fastest materials in terms of recycling. Efficient recycling will turn a used can into a new one again within 60 days.
Transport
We strive to transport our products in an environmentally friendly way.
TRANSPORT FACTS
40%
The transport of aluminium cans saves 40% space compared to glass bottles.
At Red Bull, we constantly reduce emissions by optimising transport and product cycles. The compact and lightweight aluminium can is a key factor in reducing CO₂ during transport, packaging and storage. When it comes to transport, the aluminium can is up to 20% more efficient than plastic containers and up to 40% more efficient than glass bottles. In addition, we prefer the most climate-friendly modes of transport whenever possible.
As soon as Red Bull cans are filled in Austria and Switzerland, they are transported to over 171 countries. Wherever feasible, transport is carried out by ship or rail. Lorries are used only if there is no other reasonable delivery option. At Red Bull, we continue to make great efforts to shift even more transport to rail and ship.
EFFICIENT PACKAGING
-40%
Glass bottles require 40% more space than aluminum cans during transport.
-20%
Plastic bottles require 20% more space than aluminum cans during transport.
11 g (8.4 fl oz can)
11g per can -- less weight means less shipping fuel and a smaller eco footprint.
Cooler
We save energy – even with our coolers.
COOLER FACTS
50%
energy saving thanks to our new ECO Cooler.
New Red Bull ECO Coolers contribute to a lower environmental impact through natural refrigerants, energy-efficient fans, smart temperature and light regulating devices. Additionally, the new cooling technology saves up to 50% energy consumption vs. previous coolers.
SAVING ENERGY
Thanks to their natural refrigerants, ECO Coolers are significantly more environmentally friendly than conventional refrigerators and require up to 50% less energy. The use of ECO Coolers and refrigerants is an effective way to reduce greenhouse gases. That is why we at Red Bull have made the commitment to produce only ECO Coolers.
Would you like to review our can lifecycle?
From the World of Red Bull
Mountain Bike
Brandon Semenuk becomes Red Bull Rampage's first-ever four-time champion
Read Story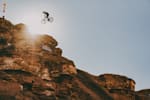 Mountain Bike
Red Bull Rampage lived up to the hype and then some
View Event Info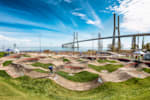 Mountain Bike
Tune in for the Pump Track World Final in Portugal
View Event Info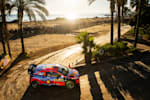 Rally
Expect drama as the title chase heats up at Rally Spain
View Event Info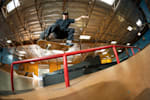 Skateboarding
Everything you need to know about Red Bull Solus 2021
Read Story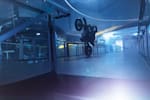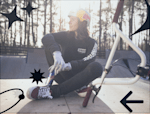 BMX
Nikita Ducarroz credits BMX for saving her life
Read Story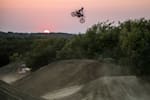 FMX
A look inside the world's most insane freeride course
Read Story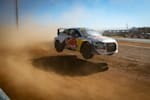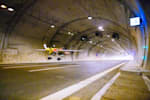 Aerobatic Flying
Dario Costa sets world record before the rest of us even had breakfast
Read Story