Aluminum
Each of our aluminum cans is forever recyclable.
ALUMINUM FACTS
100%
of our aluminum cans are recyclable.
The aluminum can is one of very few food packages that can be completely recycled – it can even be melted down and recycled an unlimited number of times without any loss of quality. This is a decisive advantage because recycling an aluminum beverage can uses around 95% less energy compared to the production of a new can.
Aluminum cans are extremely light in weight, light-proof, neutral in taste, compact in shape, and are strong and sturdy. In addition, CO₂ emissions can be reduced thanks to its compact, handy shape and low weight during transport.
LIFECYCLE OF THE CAN
Recycling
You can melt down and recycle the aluminum can an unlimited number of times. This saves significant amounts of energy.
Saving energy
The use of recycled aluminum results in using 95% less energy compared to new aluminum.
Life Cycle
Aluminum is one of the fastest materials to be recycled. If recycled efficiently a can can be turned into a new can again within 60 days.
Production
We consistently produce in a resource-conserving manner.
PRODUCTION FACTS
>11,000
tons fewer CO₂ emissions every year.
We were able to minimize can transport distances by changing our two production sites in Austria and Switzerland to so-called "wall-to-wall production". In this innovative process, the production of beverage and can as well as the filling are carried out on site. After filling, we transport the majority of the cans by rail to various conveniently located ports and then by ship all over the world.
WALL-TO-WALL PRODUCTION
Centrally eco-friendly
The majority of the Red Bull cans for all 171 markets are produced at a central production facility according to the "wall-to-wall" principle. This means that production and filling take place at the same location – which brings enormous environmental benefits.
Saving tons of CO₂
Thanks to the "wall-to-wall" production, more than 5 billion cans a year do not have to be transported or processed before they leave the plant for their destination. This saves the corresponding emissions of more than 30.000 truckloads per year, nearly 13,000 of CO2 emissions.
Quality Guarantee
Further advantages of central production: innovative, efficient technologies can be implemented immediately and thus help to conserve resources. In addition, state-of-the-art processes and high-quality ingredients, such as mountain water from alpine springs, guarantee the highest product quality worldwide.
Quality
Thanks to our state-of-the-art production process, we can guarantee the same product quality worldwide.
Ingredients
In addition, state-of-the-art processes and high quality agricultural ingredients, like water and sugar, sourced local to our production facilities, guarantee the highest product quality worldwide.
New technologies
Thanks to central production new technologies can be implemented quickly, which contributes to conserving natural resources.
Transport
We strive to transport our products in an environmentally friendly way.
TRANSPORT FACTS
40%
The transport of aluminum cans saves 40% space compared to the glass bottles.
At Red Bull, we reduce emissions by optimizing transport and product cycles. The compact and lightweight aluminum can is a key factor in reducing CO₂ during transport, packaging and storage. The aluminum can is up to 20% more efficient than plastic containers and even up to 40% more efficient than glass bottles during transport. In addition, we prefer climate-friendly modes of transport on every possible occasion.
For Red Bull that is produced in Europe, as soon as the cans are filled, they are transported to over 171 countries from Austria and Switzerland. Wherever possible, transport is carried out by ship or rail. Trucks are only used if there is no other reasonable delivery option.
EFFICIENT PACKAGING
-40%
Glass bottles require 40% more space than aluminum cans during transport.
-20%
Plastic bottles require 20% more space than aluminum cans during transport.
11 g (8.4 fl oz can)
11g per can -- Less weight means less fuel to ship and smaller eco footprint.
Cooler
We save energy – even with our coolers.
COOLER FACTS
45%
energy saving thanks to our new ECO Cooler.
Red Bull ECO-coolers contribute to a lower environmental impact through natural refrigerants, LED lighting, energy efficient fans and energy management devices such as automatic activation of night mode. 95% of our coolers are already ECO Coolers. The energy consumption of three Red Bull Can coolers are equivalent to the energy use of one common Laptop.
SAVING ENERGY
Thanks to their natural refrigerants, ECO refrigerators are significantly more environmentally friendly than conventional refrigerators and require up to 45% less energy. The use of ECO Coolers and refrigerants is an effective way to avoid greenhouse gases. That is why we at Red Bull have made the commitment to produce only ECO Coolers.
Would you like to review our can lifecycle?
From the World of Red Bull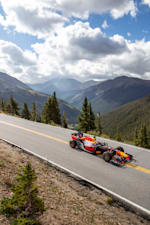 F1
Ride along with Max Verstappen on a road trip to Miami
Watch Video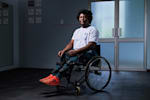 Running
Wings For Life: the story of Sandile Mkhize
Watch Video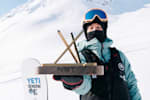 Snowboarding
Natural Selection Tour Alaska: here's what you missed
Read Story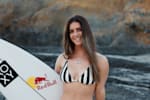 Surfing
Surf prodigy Caroline Marks releases new documentary
Read Story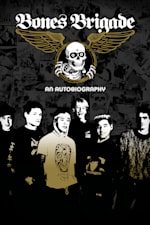 Skateboarding
The story of skating royalty told by Tony Hawk and co
Watch Film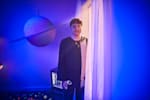 Music
Watch Danny Wolf cook up a new track in Mystery Pack
Read Story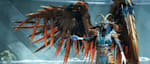 Gaming
A hands-on guide to virtual game photography
Read Story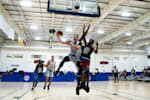 Basketball
Skate, Surf, 3x3 get ready for the global sports stage
Read Story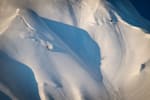 Snowboarding
Relive the action-packed Natural Selection Tour finals
View Event Info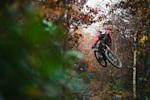 Mountain Bike
Go behind-the-scenes with BMX star Kriss Kyle
Read Story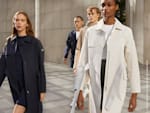 Fashion
Discover the new Spring/Summer 2021 collection
Take Me There