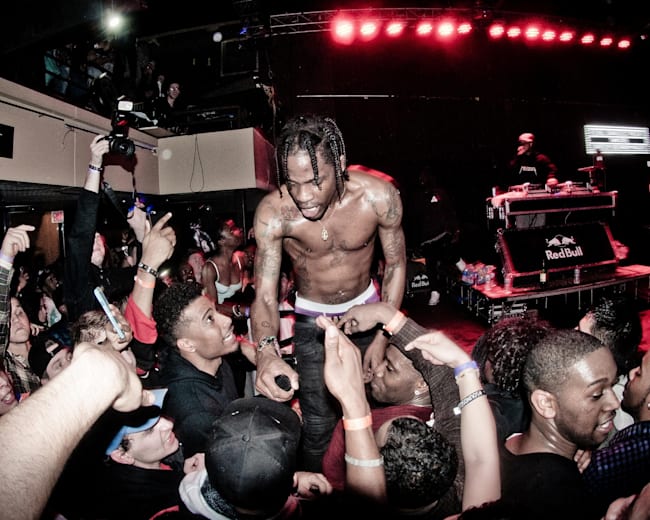 Evolution of Rap: Who Changed the Face of Hip-Hop?
© Alex Uncapher/Red Bull Sound Select/Content Pool
How hip-hop branched out to become the most dominant genre in the world.
When
Lil Uzi Vert's XO Tour Llif3
first burst onto the charts, many hip-hop critics, tastemakers and artists were aghast. Uzi traded boasting luxury and wealth for tales of heartbreak and professions of misery. Emotional rap wasn't unchartered territory but Uzi's unabashedly bold delivery and production were unprecedented. This signalled not only the brandishing of a new genre of hip-hop but an evolution of the rap archetype.
Hip-hop has always dealt in extremes. Whether reality or fantasy, a celebration or mourning, there is room in hip-hop for the endless spectrum of the human condition. Since the genre's first taste of mainstream success with The Sugar Hill Gang's 1979 hit, Rappers Delight, hip-hop welcomed the rock-tinged music of Run DMC in the 80s and the 90s explosion of gangster-rap. Pioneered in the mid-80s by rappers Schoolly D and Ice-T, gangsta-rap became the most commercially lucrative subgenre of hip-hop. Characterised by stories of violence, promiscuity, drugs and a disdain for law enforcement, it represented a rebellion that felt magnetic and refreshing.
Commentators and religious leaders accused the genre of promoting criminal behaviour, perpetuating fear-mongering. This made N.W.A's Fuck tha Police a climactic juncture in gangster-rap. Fuck tha Police, a protest song for Black people affected by racial profiling and police brutality is a criticism of law enforcement. The song provoked the FBI to write to N.W.A's record company expressing disapproval and arguing that the song misrepresented police.
In 1989, triple j was the only radio station in the world to play, Fuck tha Police and did so for six months. Mass protests, police, and politicians pressured ABC management to pull the song. In response, they protested by playing N.W.A.'s Express Yourself for 24 hours straight. For an entire day, N.W.A.'s anti-censorship anthem was all you heard on the station. It was revealed in 2005 that the scratch sound from that track was sampled for the triple j news theme
Authencity, rebellion and a complete disregard for consequences distinguished rappers from artists of other genres. Tupac, Biggie and Eminem delivered diaristic homilies of their struggles. And as this hyper-masculine and violent prototype of the rapper rose to fame, female rappers began to elucidate their position.
MC Lyte was among the first women MCs to drop an LP, releasing Lyte As A Rock in 1988. In the 90s, Three 6 Mafia's only female member, Gangsta Boo mirrored the male egotism of her peers. Yet the hyper-sexuality that has characterised female rap was famously pioneered by Lil' Kim. Her 1995 debut appearance on Junior M.A.F.I.A.'s Player's Anthe' saw Kim bragging about bank robberies, guns, and her allegiance to Notorious B.I.G.
Kim's 1996 debut album, 'Hard Core' was markedly different. Positively licentious, Kim was sexually aggressive and celebrated herself, unlike anyone that came before her. She flipped the script on the usual misogynistic narratives of gangsta rap and weaponised it against the men that dared to criticise women. Kim barked her sexuality in a way that made her seem no different to the hyper-violent songs of her peers. Gangster-rap by definition was about rebellion and extremes and that's exactly what Kim had succeeded to do.
In the 00's 50 Cent, Jay-Z and Lil Wayne pulled back the curtain on surviving gunshot wounds, selling drugs and struggling with addiction. Rather than elicit sympathy, they recounted this to reiterate their imperviousness to pain now they had seen the worst. "In the Bible it says, what goes around, comes around" 50 raps on 'Many Men'. ""Hommo" shot me, three weeks later he got shot down / now it's clear that I'm here, for a real reason / Cause he got hit like I got hit, but he ain't fucking breathing."
September 11, 2007, is the day gangster-rap died— at least according to,
The Day Kanye West Killed Gangsta Rap
. It recounts the day West and 50 Cent's highly publicised feud, of which the winner would be determined by album sales, came to a close. Before this, feuds were settled with disses, such as Nas' 'Ether' or threats of violence, but West challenged 50 to a match decided by numbers. "Kanye never claimed to be a tough guy, and as a result rendered 50's go-to posture as the hardest man alive totally inert", Complex postures. "This was not a fight 50 could punch his way out of." West's Graduation won with a staggering 957,000 units sold, while 50 Cent topped out at 691,000 units.
Gangsta-rap felt fractured in the face of experimental electronic production and Chris Martin collaborations. West represented the future. The changes would be heard sonically but would also dictate changes in the culture. "When he and everything that he was into became the new cutting edge it shifted the conversation in music from street drama and hip-hop gossip to sneakers, style, and design."
Kanye West paved the way for rappers who didn't have stories coloured by socioeconomic struggles or violence. Rappers came to be tastemakers, fashion designers and A-listers. This flip on the popularity of gangster-rap, saw the birth of emotional rap. West's '808s & Heartbreak' took themes of heartbreak, and loss and slathered it all with autotune. Taking inspiration from the melancholy of Kid Cudi and the autotune of T-Pain, '808s' ushered in a new era.
Today, pop music is synonymous with hip-hop; from collaborations and guest features, like the winning combination of Ariana Grande and Nicki Minaj to Drake and Cardi B dominating the coveted number one position on charts around the world. In 2018, for the first time in history, hip-hop has surpassed rock to become the most popular music genre. Anyone can be a rapper, whether you're a 15-year-old girl who appeared on Dr. Phil or a stripper who almost became a Kardashian, the seemingly prohibitive markings of a gangster rapper are gone.
But hip-hop has always dealt in extremes and today's climate is no different to that of 1989. Ten years ago, Cudi and West opened the floodgates for emotional rap but currently melancholy is rap's most commodifiable resource. Drake's 2010 debut album, Thank Me Later saw the then newly minted icon, pining over his exes and lead with Cudi's characteristic sing-song rapping.
Emo rap is the next logical sense for a genre that blurs the lines so much it makes the boundaries abstract. Lil Uzi Vert casually bemoans wanting to die, and the late Lil Peep prophetically rapped about his addiction to drugs. Rap is the saddest its ever been.
On one of this year's most celebrated albums, Kanye West protege, Travis Scott mumbles that nothing feels good exclusively in autotune. ASTROWORLD is the antithesis of flexing wealth and groupies, and on the record's biggest hit,
Sicko Mode
seems the most morose. Hedonism is hollow and nothing matters anymore. Juice WRLD's Lucid Dreams is reminiscent of Uzi, shattering the veneer of politeness for guttural admissions of emotional pain. Then there's Trippie Redd, Lil Xan, and Lil Skies all of whom clasp onto similar somber atmospheres
The beginnings of hip-hop are a stark contrast to today. The braggadocio and hyper-masculinity have been shed for a seemingly accepting landscape, but things are bound to change again. It's any wonder what the future will hold.