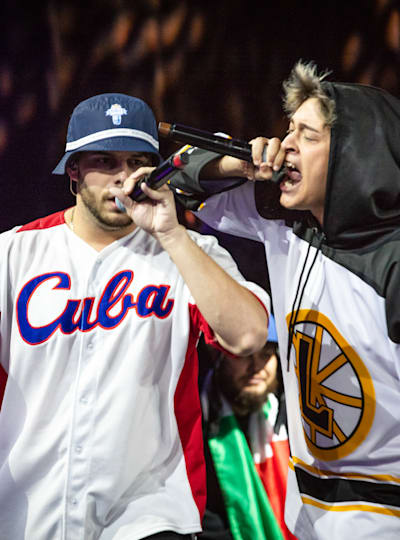 © Aldo Chacon / Red Bull Content Pool
Get to know the 32 Competitors to Qualify for Red Bull Batalla USA
16 MCs will battle in each regional qualifier event in Dallas and Los Angeles for a chance to compete in the Red Bull Batalla USA National Final.
The 2022 season of Red Bull Batalla USA is underway! This year, for the first time ever, we will host Qualifier events ahead of the USA National Final, with events in Dallas, TX on July 16 and Los Angeles, CA on July 30. Each event will include a traditional bracket of 16 competitors, and the top four MCs from each event will advance to the USA National Final in Miami on October 8. It's time for the MCs to prove who has the best flow, improvisation, and energy to earn their chance to be crowned the 2022 USA Champion.
The full competitions will be streamed on the Red Bull Batalla channels on the Tuesday following each event – July 19 for Dallas, August 2 for Los Angeles. Stay tuned for details on how and when to tune in to watch these epic battles & get to know the Qualifier MCs!
01
DALLAS REGIONAL | JULY 16 @ 2PM CT
Club Vivo, 1930 Pacific Ave, Dallas, TX 75201
02
LOS ANGELES REGIONAL | JULY 30 @ 6PM PT
The Levitt Pavilion at McArthur Park, 2230 W 6th St, Los Angeles, CA 90057