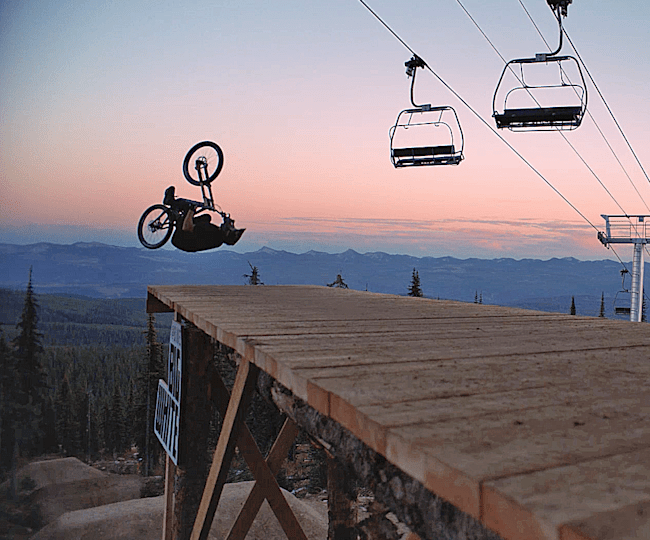 © Harrison Mendel/Red Bull
Mountain Biking's Best Rip Mega Course in 'Rhythm'
Fast, big, flowy and faster again — ride mountain biking's mega course with the sport's wildest.
"This course is something that I've always wanted to ride or build," says Rhythm course creator
Bas van Steenbergen
. "Having these super technical rhythm sections, big jumps and sick turns all in one trail was a dream come true for me."
Watch the video below to see van Steenbergen's super trail shredded by the best — Brett Rheeder, Carson Storch, Ryan "R-Dogg" Howard, Mitch Ropelato, Thomas Vanderham and Tom van Steenbergen — and keep reading to learn more about Rhythm.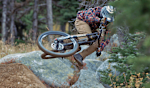 Rhythm: Mountain Biking's Best Rip Mega Course
RedBull.com: You invited several of the world's best riders to hit Rhythm with you — who made the cut and why?
Bas van Steenbergen:
Inviting a bunch of friends to come ride it with me was awesome, we had an unreal crew! we had
Ryan "R-Dogg" Howard
, he was an easy pick since he just flows down any trail you put him on and he's so enjoyable to watch. Obviously it was cool to have [my brother]
Tom van Steenbergen
— I know what he can do on a racetrack and he's definitely really good at this type of stuff.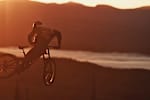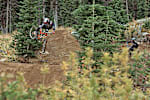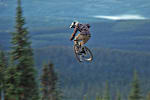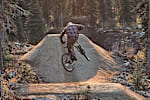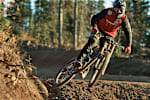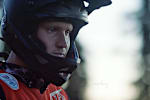 Mitch Ropelato
is another rider that I enjoy watching so much — he is the kind of guy that would probably win a race on this type of track, and he's loose!
Brett Rheeder
was really cool to have there since he can shred on a DH bike, but can also put his slopestyle tricks into it — I think he's actually a pretty underrated downhill rider.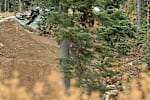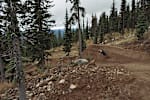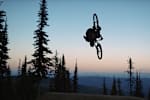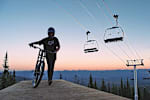 Carson Storch
was killing it bringing his slopestyle side to this trail, as well. It was awesome to see how much effort Carson put into this, he sent it!
Thomas Vanderham
, I have always looked up to Thomas and the way he rides. Thomas was the prefect rider to have there, so much style and so much speed! I think we had the perfect crew for this video to show that different riding styles worked on this trail and how everybody interprets the terrain in their own way.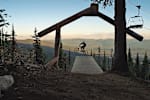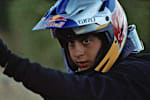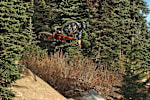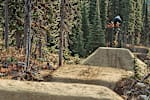 We hear Rhythm's track will become an official trail when
Big White
opens in spring?
Yes, this is something that is so cool about this project, usually we have to tear things down or keep them a secret, so it's super cool to see that people will be able to go ride this trail! It'll be toned down a little bit, but the general flow and options of gaps will stay the same.
Who made Rhythm possible?
Huge thanks to everyone involved —
Harrison Mendel
, thanks for all the hard work and dedication to this project! Ben Schleith thanks for all the hard work building and making sure every inch of trail was perfect. Thanks to everyone at
Big White
for letting us build this sweet trail. Thanks to everyone at
Alpine Bike Park
, the crew was such a pleasure to work with. And obviously a big thanks to all the filmers and riders that came out to shoot, it was such a good time!
Check out more Rhythm action:
• Take a POV run down Rhythm's mega track
Want to see more from director Harrison Mendel? Take a look at Dream Slalom in the Related Stories below.