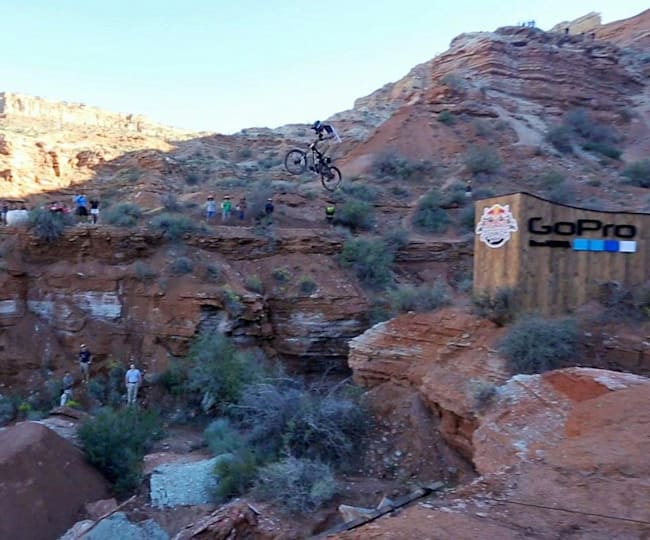 © [unknown]
Makken Haugen Steps Up to the GoPro Step-down
Someone has to be first; Makken tests the waters on the massive feature - turns out they run deep.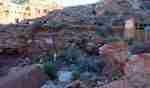 Makken Haugen Steps Up to the GoPro Step Down
The
GoPro
Step-down feature measures 50 feet from lip to landing, with a 25-foot drop. When Mads "Makken" Haugen decided to be the first
Red Bull Rampage
competitor to hit it, people took notice that someone had finally stepped up to the step-down. When he flew 15 feet further than needed on the impressive gap jump, the crowd of riders and diggers got the show they were hoping for.
"It's not the smartest thing, contest wise, to start with the biggest objects on the line," says Haugen in the video above, "but I just wanted to get it over with."
After a few practice run-ups Haugen went for it and ended up coming in a little hot. The panicked "Whoa!" that came out of his mouth shortly after he left the lip let us all know he wasn't feeling it. Still, the tenacious Norwegian held on and landed the jump heavy, blowing apart his rear wheel with a deafening clap. The assembled crowd — and Makken himself — went wild.
"Actually, I think I got a bit scared because I put a panic pedal in," he recalls. "I obviously went pretty deep."
Maaken knows mistakes are part of the game when you're breaking new ground though, and he expects his brave first jump will make things simpler the next time around.
"I jumped it. I rode out of it. I taco'd my wheel," he says. "But now I know how it's going to be. Next time it's going to be easier."