Homestretch week 1 recap: rallycross stars shine on the virtual track
© Red Bull Media House
Find out who came out on top in week 1 of Red Bull Homestretch.
Hopefully you didn't miss the premiere of our new virtual race series
Red Bull Homestretch
, where top drivers and wildcard guests race for bragging rights in Gran Turismo Sport on PlayStation 4, but if you did – don't worry, this is the right place to play catch up.
For our Homestretch premiere, we had 9 talented drivers participate from home. Travis Pastrana, Alexander Rossi,
Timmy Hansen
, Scott Speed,
Ken Roczen
, James Hinchcliffe,
Sébastien Loeb
, and
Bryce Menzies
. For this week's Wildcard Seat, it was Chicago Cub's third baseman,
Kris Bryant
.
Watch the full replay from Week 1 of Homestretch
Hosted by Kate Osbourne and Tom Brooks, the three races for week 1 included road, rally and kart. There were no flag rules as well as no off-track penalties. Before the race kicked off, Travis shared who he thought would be most challenging.
"My Subura teammate Scott Speed is doing awesome. But Sebastian Loeb and Timmy Hansen, in our test runs have been just really tough to take down," said Travis. "All these guys kick my butt in pretty much everything, so it's good to try to hopefully take a few of them out."
Pastrana's words proved to be wise, as rallycross experts Loeb and Hansen were at the front of the pack throughout the first day of Homestretch competition. Scott Speed, another experienced rallycross driver, was another consistent threat — even while using a pink game controller, rather than a racing wheel.
Jared Goff
was planned to be the second Wildcard Seat this week, but he ended up having football duties to take care of. Scott had given Jared and Kris a little training and a few driving tips prior to the race. "They were great sports, we had a lot of fun and I think they're as ready as they can be." On the other hand, Bryant said, "I feel like I've quit practicing, there's no chance for me. I'm just going to go out there and wreak havoc on the other guys!"
Unfortunately Rossi had some technical issues at the very beginning of the race and didn't get a chance to participate this week.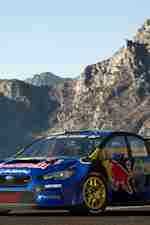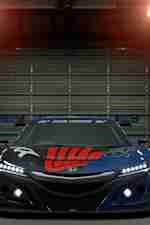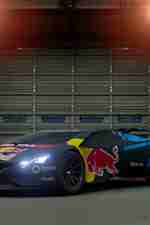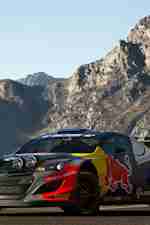 Results:
Race 1: Red Bull Ring (road race)
Race 2: Colorado Springs (rally)
Race 3: Tokyo Expressway (*the kart race took place in bad weather and a unique rule change applied during this race: the 3rd place finisher would become the 1st place winner)
After three intense races, it's clear these guys are ready for more. "I love it. You kind of don't know what you're getting into until the race. The rally racing was probably my favorite discipline. The go-kart racing is not my specialty. I don't get to race these guys in real life, and this was awesome," Roczen said.
You can catch week 1's race
here
if you've missed it. Don't forget to watch Homestretch streams live every Thursday at 12pm EDT / 9am PDT on
Red Bull TV
and
Twitch.TV/RedBull
.