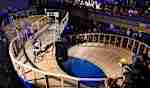 Figure 8: See Rare Fixed Gear Bike Race in NYC
The
Red Bull Mini Drome
event popped up once again at an unexpected indoor venue — a former dance-hall-turned-art-studio in the industry area of Queens, New York.
This time, with a twist: The 2015 edition of
the world's smallest velodrome
added the challenge of a figure 8 shape — turns in both directions with steep banking and even an under/over course intersection.
In front of hundreds of New Yorkers, 64 of the fastest athletes on two wheels faced intense competition on a
rare figure 8
mini velodrome.
The competition was divided into individual and team races. Testing their speed, skills and tolerance for risk, riders hit tight curves at a steep 45 degrees — with 32 of the world's finest fixie professionals racing head-to-head and the eight fastest teams competing in their own bracket.
I was too young for the first and only figure 8 that I know of. To win this is perfect because I can pay homage to the original.
Local Bed-Stuy bike shop Deluxe Cycles, consisting of Willis Johnson and Cooper Ray took the team challenge in a close race against NYC shop Chari & Co.
In the individual competition, Florida fixie rider
Addison Zawada
climbed his way to the top and beat out Bronx native Ryan Locascio by just 0.65 of a second in the finals.
"I'm really proud to have had a significant hand in building the unique figure 8 track this year," said Addison Zawada. "It really means the world for me to have also have won the competition."
Sign up for RedBull.com's
newsletter
, a one-stop shop of our top stories.