Ryan Sheckler hosts Red Bull Solus skate competition at private skate park
© Red Bull
All-digital competition format promises exciting skateboarding from 13 of the world's best.
From the mind of
Ryan Sheckler
comes
Red Bull Solus
, an exciting all-digital skate contest. Launching today, Red Bull Solus features 13 of the world's leading professional skateboarders competing to deliver the best continuous line from the SC Sandlot, Sheckler's private skate park in San Clemente, California.
"In a year where all of the professional contests were cancelled, I'm super excited to have a fun and innovative contest that is for skaters and by skaters," said Sheckler. "Red Bull Solus is going to show the overall flow of some of the best dudes in the world."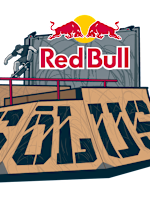 Red Bull Solus Announcement
For the exciting new digital competition, each skater was invited for a solo session at the SC Sandlot to film their best continuous line – a 45-second to one-minute run – for a panel of three judges. Among the 13 entries are three-time X Games gold medalist Sheckler, who is defending his home park against USA Skateboarding National Team skaters and Tokyo Olympic hopefuls
Zion Wright
,
Jagger Eaton
and
Alex Midler
, as well as a host of other top athletes including Ishod Wair, Taylor Kirby, Dominick Walker, the free-spirited Greyson Fletcher and 17-year-old phenom
CJ Collins
.
Red Bull Solus entry list:
Ryan Sheckler, skating for Republic of California Skate Shop (San Clemente, CA)

Taylor Kirby, skating for Lotties Skateshop (Los Angeles, CA)

Ronnie Kessner, skating for Kinetic Skateshop (Wilmington, DE)

Jack Fardell, skating for Kingswell (Los Feliz, CA)

Ishod Wair, skating for Exit Skateshop (Philadelphia, PA)

Zion Wright, skating for Rose Street Skateshop (Encinitas, CA)

Leandre "SkateGoat" Sanders, skating for Pharmacy Boardshop (Hesperia, CA)

Greyson Fletcher, skating for Republic of California Skate Shop (San Clemente, CA)

Jagger Eaton, skating for Cowtown Skateshop (Phoenix, AZ)

Roman Pabich, skating for Furnace Skateshop (Buena Park, CA)

Alex Midler, skating for Val Surf (Valley Village, CA)

Dominick Walker, skating for Identity Boardshop (Buena Park, CA)

CJ Collins, skating for Pharmacy Boardshop (Hesperia, CA)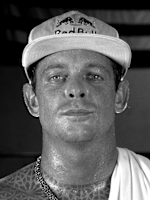 Ryan Sheckler's Red Bull Solus line
A three-person panel of industry professionals, Mike Sinclair, Kyle Berard and Jaime Owens, will judge Red Bull Solus, assessing style, progression, and creativity. Along with the winning prize purse, the athlete will also receive $2,500 to donate to a local skate shop of their choice, supporting businesses that have struggled in recent months due to shutdowns across the retail sector. Fans will also have the opportunity to vote for their favorite line and award one skater the fan favorite award, exclusively on
RedBull.com/Solus
.
Final results are set to be revealed September 27 with an announcement on
RedBull.com/Solus
and on
Red Bull Skateboarding
's YouTube channel. An hour-long Red Bull Signature Series episode featuring the competition is also scheduled to air on Sunday, September 27 on Fox Sports 1. Check your local listings.