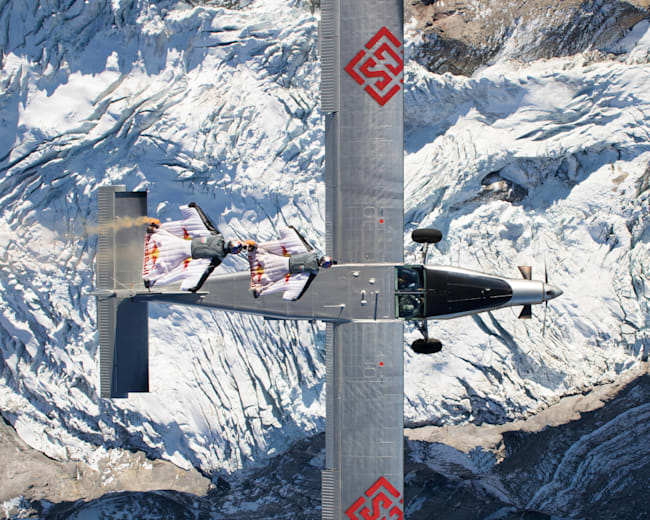 A tribute to Vince Reffet
© Max Haim/Red Bull Content Pool
In his preferred playground, embracing the firmament, his talent was without bounds.
An outstanding athlete and personality,
Vince Reffet
has left us at the age of 36. The French skydiver passed away while training in the skies above Dubai in preparation for the latest Jetman project.
Whether by parachute, or when wearing powered wings with Jetman, Vince was never more at home than when expressing himself in the air, bringing his vibrant passion and sense of fun with him. He will long be remembered for the A Door in the Sky project, which demonstrated again his graceful command of the skies above us and brought great joy for him and for all of us. Wingsuit flying was just one of the many disciplines in which this Annecy native excelled with his exemplary conscientiousness.
Alongside
Fred Fugen
, his long-time flying partner and the other half of the renowned flying duo – the Soul Flyers – Vince was a never-ending source of inspiration and motivation through his adventures in the sky. He was a man constantly drawn to innovative feats of human flight.
When back on the ground, everyone he interacted with – be they action sports professionals or not – treasured his great modesty, his sense of rigour, his generosity and his ever-present good spirits.
We are forever grateful for the many moments we shared. Our thoughts are with his wife Agnes, his family, Fred and his many other friends.