Featuring
'Mad' Mike Whiddett
, James Deane, Queen B, Jack Shanahanand
Jo
and
Elias Hountondji
, the Red Bull Drift Brothers, check out six of our favourite clips from the Red Bull library of drifting action.
Transforming a Lamborghini into a drifting beast
This
exclusive web series follows
'Mad' Mike Whiddett
as he races against time to transform a supercar into a drift machine. The main problem is that a supercar is loaded with engine management software designed to keep all four wheels from spinning, meaning Whidett has to reprogramme the whole car from the ground up. It all starts with a crazy conversation between 'Mad' Mike and then-Lamborghini boss Stefano Domenicali and ends with him showing off a drift-ready Lambo Huracan to the roaring crowds at the
Goodwood Festival of Speed
.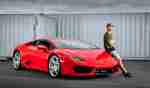 Get up to speed with drifting
The
ABC of... Drifting
is a high-speed ride through the history of drift, looking at its origins in street racing in Japan to becoming the fastest growing motorsport in the world. Along the way, we explain the key terms, meet some of the most important players and look at the seminal moments of this thrilling sport.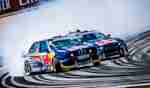 Best battles from the 2020 DMEC final
Everything is on the line at the only race of the
2020 Drift Masters European Championship
at the tight track in Riga, Latvia. Two Poles and two Irishmen compete for top honours and it couldn't be more spectacular, as James Deane, Jack Shanahan, Adam Zalewskiand wildcard Formula D driver Piotr Więcek light up the finals. What follows is a masterclass in competitive drifting.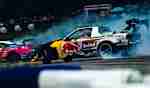 Get on track with the Drift Queen
Becky Evans, aka Queen B
, has a challenge – she's always been a petrolhead, but can she muster her raw skills and become a competitive drift racer? Queen B makes tracks for Driftland, a purpose-built circuit north of Edinburgh and, with advice from expert instructor Jojo Sharp, readies herself for her first competition. There are
two series of Drift Queen
to explore that make perfect viewing for anyone interested in getting into motorsport.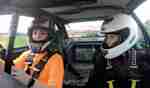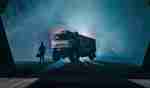 Highlights from the DMEC 2020 final
We gave you a taste of the best action from last year's Drift Masters European Championship final in Riga last year, now enjoy the whole event with this repeat of our regular race coverage from the DMEC. Queen B is trackside to break down the circuit with expert driver Martin Richards and we bring you all the best action from every round of this fantastic competition.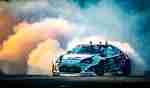 Get a recap on the King of Riga
Download the free Red Bull TV app and watch unmissable drifting action on all your devices!
Get the app here
.