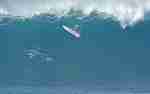 Vote for the winter's heaviest wipeouts at the Red Bull Big Wave Awards
The Red Bull Big Wave Awards are here and this year it's up to fans to vote for some of 2020's biggest moments. First up, it's time to pick the wipeouts of the year.
It's a fact: we've hit the doldrums, that time of year when the big wave reserves are running low. The wildest Nazaré moments are starting to get a little fuzzy. The train-tunnel-sized Jaws tubes are fading. But, right on time, just like they have for the last 20 years, the
Red Bull Big Wave Awards
are upon us and we're back in heavy water mode.
Here at Red Bull Surfing, we're extra stoked to be teaming up with the WSL to be the presenting partner for the 2020 and 2021 Big Wave Awards. To kick off the Big Wave Awards season, over the next five weeks we'll bring you the biggest, heaviest moments from the 2019/20 winter season – perhaps even some
Guinness world records
?
There'll be plenty of big-wave surprises over the next month, but this week we're bringing you the best one of all:
100 percent fan voting
for the Wipeout Award category.
On Monday, the WSL kicked off
Wipeout Week
, meaning the judging ballots have been turned over to you to vote on one of five of the winter's craziest wipeouts.
Click here
to study up and be heard.
Also this week, the WSL announced the finalists in the Big Wave Awards' five other categories:
Women's Best Overall Performance

Men's Best Overall Performance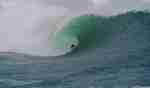 2020 Red Bull Big Wave Awards trailer
Every Monday over the next five weeks, either check here with us, or on the
Red Bull Big Wave Awards
page, to see the winners of each category.
Here are a few other key categories to watch out for:
Time to bookmark
the Big Wave Awards page, because we're in for an epic next five weeks.