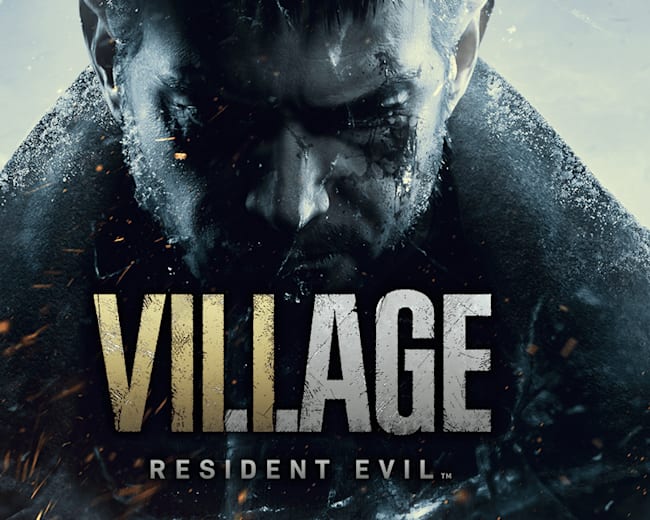 Why 2021 looks to be a great year for Resident Evil Fans
© Resident Evil Village
Here is everything we know from the Resident Evil Showcase
Last week Capcom treated us to a sneak preview of everything happening in the Resident Evil franchise in 2021 and boy, was there a lot to show. All to coincide with the 25th anniversary of the franchise that has spanned games, movies, comics, toys and entertained millions of fans worldwide.
First of all, we were shown a bunch of new footage from the upcoming Resident Evil Village and finally a release date – 7 May 2021. Village will be available on PC, PS4 and PS5, Xbox Series X/S and Xbox One all on the same day.
The game seems to be set in an Eastern European village – similar to the setting in Resident Evil 4. Much of the game appears to take place in a large castle inhabited by female vampires and the internet's favourite bae (after Bernie of course), the Tall Lady. We also see the return of Resident Evil 7 protagonist, Ethan Winters although how the two games link is yet to be revealed.
Village has many different editions available to purchase. Alongside the Standard Edition, there's a Digital Deluxe Edition available on all platforms which includes Max Difficulty, Safe Room Music, a Mr Everywhere weapon charm, a Save Device tape recorder, an Albert01 gun, a Found Footage RE7 filter, and something called The Tragedy of Ethan Winters.
There's also a Collector's Edition which includes the above digital items plus a box of physical bits such as a poster, artbook, Steelbook case and Chris Redfield figurine. All of which is available for pre-order already.
For those who never had a chance to play Resident Evil 7, there will be a bundle version available including both Resident Evil Village and 7.
Great news for Playstation 5 owners, you can download a playable demo entitled "The Maiden" right now on the PS store. I had a quick playthrough (it will only take you around 15-20mins) and what I can tell you is that the lighting and atmosphere are exceptional and the sound design had me terrified to move. In the playable, non-combat demo, you need to escape a dungeon and eventually flee the castle above all while avoiding being seen by your captors. While doing so you being to piece together clues that will certainly unravel some of the mystery of the main story in Resident Evil Village. I won't spoil the ending, but what I can say is it made me incredibly hyped for the release of the full game in May. What are you doing still reading this? Go download the demo now!
Another interesting announcement was the reveal of RE:Verse a competitive multiplayer shooter where you get to play as several of the iconic characters from the Resident Evil universe from Albert Wesker, Chris Redfield and even Nemesis itself. The game has a fun comic-book style cell-shading effect and looks to be a lot of fun. There was no mention on when this game would be released but would be free if you purchase Resident Evil Village.
Finally, for those hungry for even more Resident Evil action, Capcom showed off their trailer for the upcoming Netflix series Resident Evil: Infinite Darkness which stars Leon Kennedy and Claire Redfield in a brand new story set a few years after the events of Resident Evil 4.
It certainly looks to be a great year for Resident Evil fans.