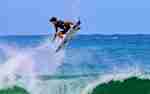 See the year's best swell land as the world's finest touchdown in Australia
The 2020 Championship Tour didn't get up and running, but our latest Sessions edit still showcases the WSL's best surfers in action on the Gold Coast, all dressed up with nowhere to go.
Like clockwork, in March of each and every year the world's best surfers assemble on Australia's Gold Coast to kick-off the new WSL Championship Tour season. This year was no exception and, as seems to have been the tradition of late, one of the best swells in a long time arrived just as the squad landed at Gold Coast Airport. This year, however, there would be no event.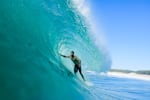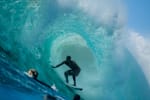 The WSL were left with little choice but to cancel the three-event Australian leg of the CT scheduled to take place in March, comprising the Gold Coast, Bells and Margaret River contests. But the ocean failed to get the memo and as the surf pumped and the sun shone bright, there was nowhere else a surfer would have chosen to be than in the south-east of Queensland in the days before stay-home measures were implemented.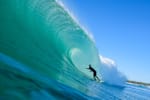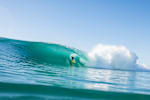 While the surfers were naturally upset their competition had been postponed, the amazing waves on offer provided ample comfort and everyone from
Mick Fanning
to
Leonardo Fioravanti
, world champions Tyler Wright and Stephanie Gilmore, a resurgent Mikey Wright, tour rookie Jack Robinson and local standouts like Nick Vasicek and Sheldon Simkus got stuck in.
It may not have been what the world's best had planned when they came to Australia, but the surfers on the Gold Coast filled their memory banks with the kind of visions they'll be replaying in their minds for months to come. Thanks to
Dan Scott
for pulling together this sensational six-minute tribute to surfing at its funnest, with help from fellow lens lord
Jesse Little
, and big thanks to iconic photographer
Trent 'Punchy' Mitchell
for swimming and shooting our stills.