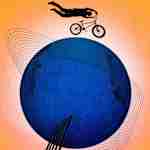 Snowboarding
Learn how to eat like a champion
How do elite athletes eat right at home and while circling the globe? Here's an inside look at what it takes to fuel the world's best sports stars to peak performance.
I didn't wait for someone to give me permission. The opportunity came because I had the belief in myself
Rotimi Odukoya on the origins of his DIY climbing movement.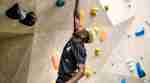 An International active lifestyle magazine delivering thrilling, high-quality content from the world of Red Bull and beyond.
Covering sport, action, adventure, music, culture, nightlife and innovation, the focus is on high achievers and adventure seekers, impossible feats and incredible endeavours that inspire, entertain and empower our audience.