© Christian Black/Red Bull Content Pool
Tips to edit an entry for Red Bull King of the Air
A handful of tips to help get your video entry sorted for this extreme, big air kiteboarding contest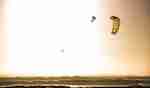 Enter Red Bull King of the Air 2017
Video submissions for
Red Bull King of the Air 201
8
are open! The panel of judges will select the
NINE
riders, who will gain entry to compete against the invited riders (top nine from 2017) in the most exciting extreme kiteboarding contest in the world. (Judges decision is final).
What the judges are after is:
one minute of hot action, showing only your best moves from the past two years of riding.
Here's a bit more detail into what the panel consider 'a good video entry':
We are not looking for long videoclips, we want a short edit packed with plenty of extreme action.
Extreme action does not relate to low freestyle tricks, or lame/straight/easy jumps, for that matter. We will look only for high jumps, skill and combinations of moves. Other things we take into account are: angle of the kite, length in the air, control, landing.
HINT: Innovation, risk, power and variety = reward.
Avoid a full clip made up entirely of POV footage as it does not show the real perspective (height and length) of the jump and the period in air. Of course it makes for good variety and alternative angles in the video clip, as long as it's not for the entire clip.
4. Doesn't have to be the slickest edit
It does not need to be a masterpiece of editing, all we need is to clearly see the potential of the rider.
It is much better if a clean landing is shown, as part of the jump, in the footage. If the landing is cut-off or removed it will probably reduce chances of consideration from the committee.
An "old" video (long-standing, overseen or used for the previous KOTA video entry application) will be still considered but probably underestimated compared to a fresh video edit.