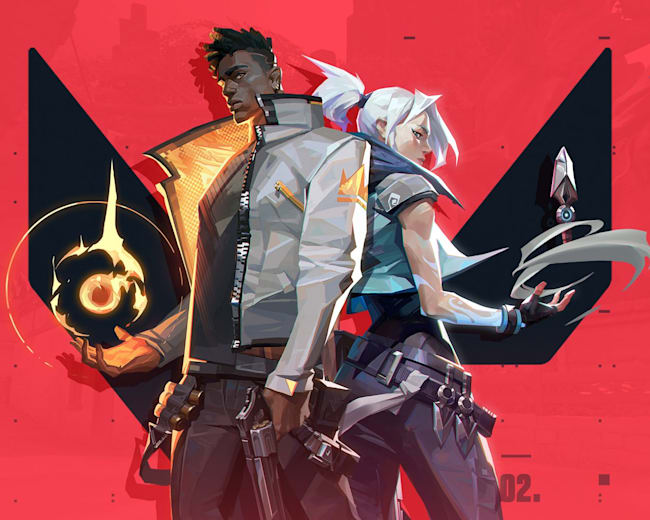 Playing Valorant - the South African experience
© Riot Games
Talented competitive FPS player, Wayne "Visions" Short, weighs in on some first impressions about the new Riot Games title: Valorant.
Wayne "Visions" Short is a well known name in South African competitive gaming. He started his competitive career in Dota, dabbled in CSGO and in 2016 moved to Overwatch where he represented 3 top multigaming organisations winning various tournaments and being named captain of the 2019 South African Overwatch World Cup Team. He also subbed for Lupos in competitive PUBG locally, claiming a win. These are his thoughts on Valorant:
Valorant was first announced as Project A in October 2019. In early April the closed beta was launched. Expected release date for the final game would be around July 2020. Valorant will is a free to play FPS. Visions has spent roughly 50 hours playing during the closed beta and shared some of his thoughts about how the game stacks up, and if South African competitive players should take notice:
What were your first impressions of Valorant after a few hours playing?
"It is the best FPS closed beta game I've seen. They've implemented aspects like reconnect functionality, which top FPS games like Apex Legends still don't have. The gameplay feels really competitive. If I'm a little tired I get absolutely owned and I have to focus really hard at all times. One sound can be the difference of an agent pushing you or being in your spawn area. The spray patterns and abilities take some time to get used to which makes the game rewarding to learn with a steep learning curve. The characters have fun voice lines and abilities. I like that they added a semi support like character (Sage) for the support players."
What are your favourite things about Valorant?
"128 Tick servers, which makes the game much smoother than most FPS games. Counter Strike gun mechanics, objective and map design as well as similar gun economy. A variety of characters with different abilities that will attract MOBA players. Very fast reconnect functionality. Crosshair modifications. It has a visually clean and distinctive map and ability design as well as clean and distinctive audio."
South Africa had a unique situation in that the closed beta technically wasn't "released" here because there are no servers. How did that impact your gameplay?
"I tested three different Wireless ISPs and for the one ISP I could play it without packet loss, but on the other two I keep getting packet loss, which I don't get on any other game. Even without the packet loss I realised that taking close corner fights was really difficult and I lost quite a few duels because of ping. The players with 150-180 ping and Fibre said they could still feel a clear disadvantage but that it didn't cost them that many duels."
In the past, Riot Games decided not to drop League of Legends servers in South Africa. While we're now looking at another game, it is the same developer, so how does it impact those interested in Valorant if Riot chooses not to have local servers for the game?
"Valorant has a system called Riot Direct which minimises ping for players in certain regions. Their goal is to try and get "35ms ping or less for 70% players globally." Playing with high ping in a game where you have to hold and peek corners has a dramatic influence on our performance as players because competing at a very high level will be very difficult. Playing public matches is not that bad but the more competitive the environment gets, the more difficult it will be to play with high ping - and I start noticing it more.
Valorant netcode developers said "We are planning on building our own network and we are routing it across the world where we see enough interest". So if they did decide that there is enough interest for them to implement a server in South Africa, then they still have problems physically transporting servers because of the current situation."
We've seen lots of talk online about organisations wanting to move into Valorant, signing teams and even planning competitions. Do you have any advice for competitive players who are eyeing the game?
"I find it quite odd when I see full time players and gaming teams leaving their organisations and games so early in order to go pro in Valorant. The impact of the Corona virus and getting local servers could take months, maybe even years, and it is very dangerous to commit too hard to a game while it's still in the honeymoon phase. The game has a lot of potential though and might grow to be the biggest FPS out there.
For the competitive gamer: My advice would be play Valorant on the sideline, but stick to your main games and gaming organisations if you are a full time player or looking to be one. The obstacles ahead will take quite some time before it's out of the way and you will only feel the apex of the disadvantage once you try and compete at a high level."