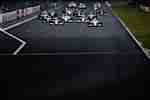 Get up to speed with everything you need to know about Super Formula
© Sho Tamura/Red Bull Content Pool
Super Formula is Japan's top-level single-seater racing series, providing some of the closest action in motorsports. It's also a step on the ladder to Formula One. Here's what you need to know.
Formula One represents the ultimate level in motorsports, where the very best drivers drive in the very best cars. For young competitors, making their way into such an elite field is no mean feat however. Japan's
Super Formula
is one of the most exciting routes to F1, offering talented youngsters the opportunity to do battle in prodigiously fast single-seaters, learning the skills that could take them to the very top of the sport. It's also an awesome series in its own right.
Throughout its history and previous iterations of the championship, we've seen some great drivers come through the ranks, including Ralf and Michael Schumacher, Eddie Irvine, Pedro de la Rosa, André Lotterer and, more recently,
Scuderia AlphaTauri
's very own
Pierre Gasly
.
The racing is fast and furious and there's a lot to get excited about. Here's everything you need to know ahead of April's season-opener at the
Fuji International Speedway in Oyama
.
What is Super Formula?
Super Formula is a Japanese open-wheeled racing championship that initially started life as the Japanese Formula 2000 series in 1973. Since then, the championship has evolved into Formula Two, Formula 3000 and its previous guise, Formula Nippon, before becoming Super Formula in 2013.
Racing is closer than most, as all teams currently use the same chassis, supplied by Italian-based company Dallara. Engines for the teams are supplied by either Honda or Toyota, in the form of 2-litre turbocharged units, while tyres are supplied by Yokohama. This closely-matched formula really puts driver talent to the test.
Where are they racing in 2020?
All Super Formula races take place in Japan, at some of the country's most iconic and challenging circuits. The seven-race championship includes visits to internationally renowned circuits that will be more than familiar to Formula One and racing fans, including Suzuka and Motegi, which are both owned by Super Formula engine supplier Honda, Toyota-owned Fuji and other gems such as Kawasaki's Autopolis and Yamaha's Sugo.
| Round | Date | Circuit |
| --- | --- | --- |
| Round 1 | Postponed | Suzuka |
| Round 2 | Postponed | Fuji International Speedway |
| Round 3 | May 16–17 | Autopolis |
| Round 4 | Jun 20–21 | Sportsland Sugo |
| Round 5 | Aug 29–30 | Twin Ring Motegi |
| Round 6 | Sep 26–27 | Okayama International Circuit |
| Round 7 | Nov 14–15 | Suzuka |
What does a race weekend look like?
A knockout format is used when qualifying for Super Formula, while races the following day are run over 250km, with a race weekend featuring two races.
Who are the big players?
Over the past couple of years,
Nick Cassidy
has emerged as one of Super Formula's leading lights. He finished a close runner-up in the 2018 championship, before taking last year's crown and becoming the first British driver to win the title in the process. Still only 25, Cassidy is back in Super Formula for 2020 and has to be a strong contender for the championship win again.
Naoki Yamamoto
is another driver well worth watching. The experienced 31-year-old won the Super Formula championship in 2013 and 2018, before being dethroned by Cassidy during the 2019 season. You can expect the Japanese to be back again this year and fighting to regain his title.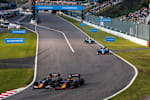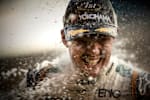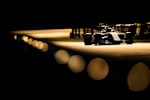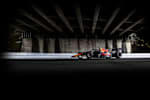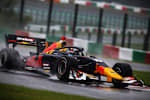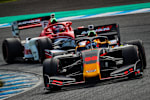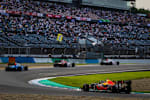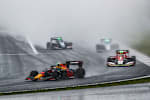 Who else should we keep an eye on?
It's great to see more women succeeding in motorsports and while 26-year-old
Tatiana Calderón
may be a newcomer to Super Formula, the talented Colombian was the first woman to win national karting championships in Colombia and the United States, and she's also competed in Formula 2, Formula 3 and GP3 single-seater series. Clearly a talented racer, Calderón has also signed as a development and test driver for Alfa Romeo Racing.
Jüri Vips
and
Ryō Hirakawa
are also worth watching, offering a compelling blend of youth and experience between them. 2020 will be Vips's first season in Super Formula, but the talented Estonian has won multiple titles on his way to a seat at Team Mugen, including a Rotax Max Junior Karting championship and the ADAC Formula 4 title.
Meanwhile, Hirakawa has unfinished business in Super Formula. He was previously the youngest driver ever to race in Super Formula, before going on to win the Super GT title in 2017 and swapping open wheels for a new challenge in the European Le Mans Series and the Le Mans 24 Hours itself. Having won a race in last year's Super Formula round at Motegi, you can expect Hirakawa to be hungry for more successes.
What else do I need to know?
Initially conceived as seven races for the 2020 season, international concerns about COVID-19 have led to the opening race in Suzuka on April 4–5, and the follow-up race at Fuji on April 18–19, being postponed. Check back here for further updates to the Super Formula calendar.