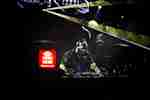 These are the house music tracks that highlight the sound's gospel roots
© Dan Wilton/Red Bull Content Pool Photo
Everyone knows that house music emerged from the ashes of late '70s disco and soul, but the genre's incitement of communal, hands-in-the-air reverie has its roots in something more spiritual.
House music has its roots in disco, soul and early experiments in turntablism and mixing. But it has also always been a spiritual thing, too. An influence that can be traced all the way back to gospel music.
The godfather of house,
Frankie Knuckles
, once sermonised that clubs are "like church... by the time the preacher gets going, the whole room becomes one". His epic, eight-hour sets at the Warehouse were quasi-religious experiences and house music has, since its earliest days in Chicago, encouraged transcendent hands-in-the-air reverie. It's a spirit that still holds true in clubs across the world as DJs attempt to spread faith through tunes help clubbers find another plane.
In the late '80s, when house music began spreading its influence far beyond its birthplace in Chicago, the sound began to splinter into sub-genres like acid house and deep house. More and more artists began to tap into the music's sense of spiritual power, too.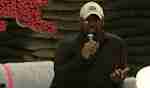 Be sure to download the free Red Bull TV app and get Music on all your devices!
Get the app here
Gospel house was a religion founded on beatific beats and soulful vocals, mixing Frankie Knuckles' vision of church with the sounds of old Christian records. It's a euphoric sound that swaps the genre's traditional psychedelic elements for surging, religious ecstasy built on towering organ hooks and spine-tingling vocals.
Gospel sounds have been prominent in rap of late, cropping up in music by
Chance The Rapper
and
Kanye West
. But gospel house still has enduring appeal. One of 2017's biggest house bangers,
Karizma
's
Work It Out
, sampled gospel classic Jesus Can Work It Out to exultant effect. Regardless of your spiritual inclination – or lack of – it's hard not to be swept up in gospel house's sheer sense of conviction. Here are eight classics of the form.
1. Joe Smooth – Promised Land (1989)
It may be a bit more soulful than gospel but it's worth including for the fact that it's more spiritually charged than a 1980s televangelist's phone line – and it's also a certified banger. Born out of a desire to mix Motown with the emerging house sound, Promised Land still as uplifting almost 30 years on, sent "from the angels above" (and the catalogue of Chicago's DJ International Records).
2. Robin S – I Want To Thank You (Morales Mix) (1993)
A whole lot of love has been shown to Show You Love, but I Want To Thank You is the real
Robin S
masterpiece.
David Morales
' mix opens with nothing but soaring vocals and bassy undertones, before swinging into action with pumping organ hooks and some proper RSI-inducing piano stabs.
3. Barbara Tucker – I Get Lifted (Take Me To Church Mix) (1994)
If you thought the last tune's intro was epic, try this one out for size. Featuring a build-up of biblical proportions, the titular mantra is finally broken by a bassline big enough to feed a club of 5,000.
Yeezus
fans will recognise it as being sampled on
Kanye
's
Fade
, which also samples original house hero
Mr. Fingers
'
Mystery Of Love
.
4. Backroom Congregation – Sunday Morning (WMC 98 Mix) (1998)
This tune was criminally overlooked. Like many other house tunes from the '90s, this one came from Italy and features a cute little breakdown at the start ("can we talk about this, my sisters?") that gives way to orgiastic organs and ecstatic vocals. Never has waking up on a Sunday felt so damn good.
5. Underground Ministries feat. Kenny Bobien – I Shall Not Be Moved (1999)
Featuring some stunning vocals from
Kenny Bobien
, who also worked with
Kerri Chandler
and
Masters At Work
, I Shall Not Be Moved is as good as gospel house gets. Exorcise any bad vibes you have locked away and exercise your best dance moves.
6. Terrence Parker – Nothing Will Separate Me From The Love Of God (2002)
"When I play music for people, I want the bad feelings to leave from the hearts and minds of the people and be replaced with feelings of joy," Detroit DJ and producer
Terrence Parker
told an interviewer last year. If that isn't something to believe in, then what is? Sure, this tune may not have the snappiest of titles, but it's packed full of Parker's iconic organ sounds and raw gospel vocals.
7. Floorplan – We Magnify His Name (2011)
In 2011,
Floorplan
– the funky, gospel-themed side-project from
Underground Resistance
founder and all-round Detroit legend
Robert Hood
– released this absolute belter, stuffed with rousing vocals and a backing meatier than the smell of a slaughterhouse. Echoing Knuckles' original sentiment, Hood is preaching "a message of love". In 2016, Floorplan expanded to a duo, with Hood being joined by his daughter
Lyric
.
8. Karizma – Work It Out (2017)
This one has been slaying dancefloors since the moment
Karizma
dropped it on the Dutch label
Lumberjacks In Hell
. If you've been out pretty much anywhere in the last 12 months or so you will have heard it. Even the most cynical will feel something deep and powerful within them as this track drops – although that might just be the punchy sub-bass running throughout.