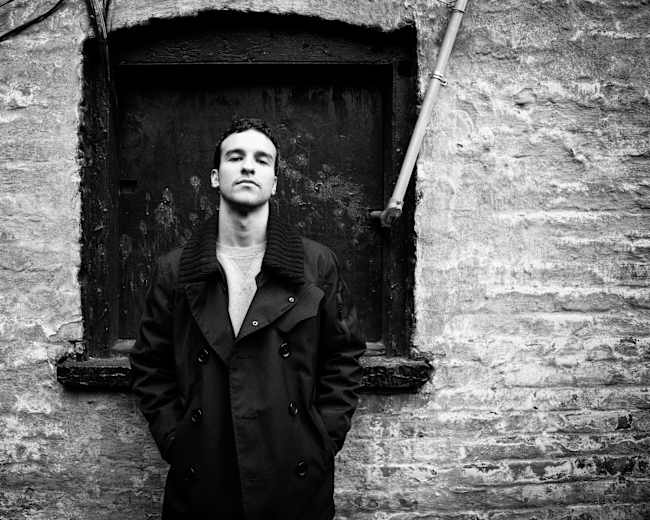 Meet the Artist Behind Drake's 'Jungle' Sample
© Jessica Lehrman
Red Bull Sound Select artist Gabriel Garzón-Montano talks about how he connected with Drake.
Drake
eclipsed all that
Kanye West
buzz buzzing around the Internet last week when the Canadian rapper surprise dropped a new mixtape, "If You're Reading This It's Too Late." (Sorry, Kanye, the Grammy interruption joke was funny and your new shoes are cool, though.)
A day before "If You're Reading This It's Too Late" arrived, a short film starring Drake and titled "Jungle" circulated. At the end of the melancholy clip, there was a song. We didn't know what the song was, but the next day we learned it was the final song of Drake's new project.
"Jungle," produced by Drake's go-to producer Noah "40" Shebib, features a sample of "6 8" by
Gabriel Garzón-Montano
, a Brooklyn musician and
Red Bull Sound Select
artist. Last weekend, while Garzón-Montano was working on some new music at
Red Bull Studios NY
, he told us his friend Zoë Kravitz (the daughter of musician Lenny Kravitz and actress Lisa Bonet) shared the song — which originally appeared on Garzón-Montano's 2014 album, "Bishouné: Alma Del Huila" — with Drake and Drake "loved it."
" 'Jungle' is a jam," says Garzón-Montano. "It's surreal to hear [Drake] over [my song]. The first time I heard it, I was listening to how they chopped me up while checking out his melodic choices over the changes and it was an overload on a few levels, in the best way."
"I'm honored that he was moved to make a tune over mine," Garzón-Montano said. "I respect his incredible work ethic. His time feel is ridiculous. And, of course, I love his songs about winning. Motivational music!"
About the music he was making in the studio, Garzón-Montano said, "I'm working on my record as well as writing and producing with/for others. Nothing I'm ready to share quite yet. But soon!"
WATCH: Drake, "Jungle"