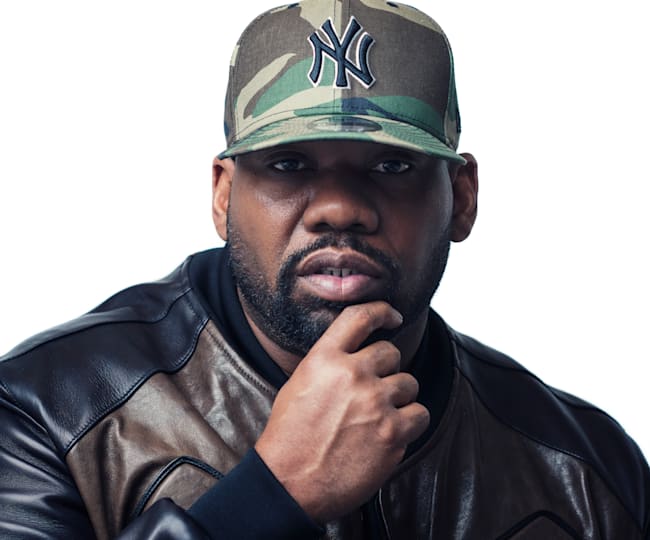 © Drew Gurian/Red Bull Content Pool
Behind the Red Bull Music Session: Raekwon's Most Killer Verses
There are few MCs in hip hop that can command a GOAT conversation like Raekwon can. In honor of his legacy, we've compiled a few of his best verses of all time.
There are few MCs in hip hop that can command a GOAT conversation like
Raekwon
can. Though he didn't have the crossover appeal of his other Wu-Tang Clan brethren like
RZA
or
Method Man
, he has been consistently the most talked about when it comes to top rappers of all time. In honor of his amazing legacy, we've compiled a few of his best verses of all time.
Check out the creation of his EP, "The Appetition" with Red Bull Studios
.
From "Verbal Intercourse"
Catch the most on tape, kilos disintegrate
Pyrex pots, we break, fiends licking plates
In the building n****s building like little children, staring
Them older n****s ain't caring
Raekwon's "
Verbal Intercourse
" was legendary for many reasons, one of them being that it featured
Nas
—who at the time was the only non Wu Tang member to be featured on a Wu Tang album. That stat notwithstanding, his verse here is a dark reminder of the neighborhood he's from, and what he had to endure to escape it.
From "Incarcerated Scarfaces"
Can't stand unofficial, wet tissue, blank busting Scud missiles
You rolling like Trump, you get your meat lumped
For real, it's just slang rap democracy
Here's the policy, slide off the ring, plus the Wallabees
Raekwon's ode to his friends who were trapped behind bars served as his inspiration for "Incarcerated Scarfaces," a song that went from tribute to Tri State hit back in the 90's. This song's production is perhaps the best encapsulation of RZA's modus operandi during that time—insulated drum patterns met with a harmonious soul sample, and brought to live by Raekwon's lyrics.
Watch Red Bull Music Studios: Behind the Scenes with Raekwon: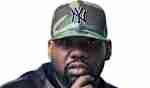 Making Raekwon's The Appetition
I'm rocking hats and your wig is all intact
Who's that queen bee chick, eyes pearly black
Freaks be moving in fly sneaks
Two-finger rings and gold teeth and ain't afraid to hold heat
Even Though it was a Top 100 hit, Raekwon wasn't too fond of his hit single "Ice Cream." The catchy chorus, and strictly-for-the-ladies appeal on the song wasn't what he was into at the time as he told
Complex Magazine
, but that doesn't stop his verse from being memorable in the face of his Wu-Tang brethren
Method Man
,
Cappadonna
, &
Ghostface Killah
.
But anyway, let's toast, champagne thoughts with Ghost
I max the most shotguns through the nose
F*ck rap, hip hop put me on top
'Lo wears, and Tommy Hil fly sh*t with a knot
The video for 1995's "Criminology" was decked out with jewelry, signature robes, helicopters, and expensive cars—but the subject matter was anything but flashy. The chemistry between Ghostface Killah & Raekwon is undeniable here, as Rae runs through designer names like he memorized them in a dictionary, and Ghostface brings the luxuriously grimy rhymes to this classic song.
From Mobb Deep's "Eye For An Eye"
Hold up and analyze the wildcats slang cracks
They swingin Ac's, the new routines, be my eyes black's
Playing corners glancing all up in your cornea
Corner ya, seen cats snatch monies up on ya
Raekwon once again joined Nas along with
Mobb Deep
for "Eye For An Eye," from Mobb's 1994 album The Infamous... Over Havoc's haunting production, Raekwon holds his own with Nas (who was on an absolute tear at the time) in one of their few collaborations together.
From Kanye West's "Gorgeous"
Ayo, I done copped Timbs, lived in lenses, kid
Armani suits, fresh fruits, Bally boots and Benzes
Counting up, smoking, one cuff
Live as a red Jag, a Louis bag, grabbing a blunt, fuck it
Kanye West
's magnum opus My Beautiful Dark Twisted Fantasy was a celebration of the past, present, and future of hip hop—and one "Gorgeous" he enlisted Raekwon to close out the song. Flanked by
Kid Cudi
's iconic hums, Rae reminisces on the past, while giving props to those that have come after him, reminding them of the ups and downs of being in the spotlight.