Circuito de Jerez – Ángel Nieto (formerly known as Circuit of Jerez and Circuito Permanente de Jerez), is a racing circuit located close to the city of Jerez de la Frontera, 90 km (55.9 mi) south of Seville and deep within the sherry-producing south of Spain.
The project was led by the Spanish engineer Manuel Medina Lara, based on a preliminary idea from Alessandro Rocci.
The circuit opened on 8 December 1985. During 1986 the circuit hosted the first international motorcycle event in Spain in March and the Formula One Spanish Grand Prix in April.
The circuit's relatively remote location hindered significant spectator turnout, although up to 125,000 can be accommodated. Because of this, F1 moved to Barcelona following the 1991 race.
Length: 4.423km | 2.748 miles
Racetrack Link: www.circuitodejerez.com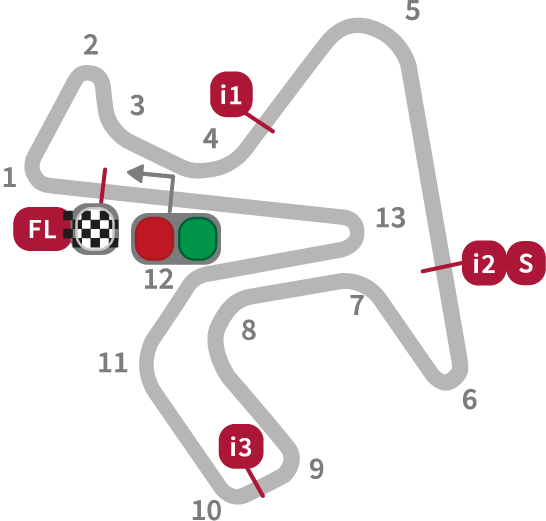 Red Bull Rookies Cup Jerez 2022 - Results Overview Race 2
Red Bull Rookies Cup Jerez 2022 - Results Overview Race 1
Red Bull MotoGP Rookies Cup 2022 - Jerez FP & QP Data
Qualifying - Timings & Performance Data -

CLICK HERE

Free Practise 2 - Timings & Performance Data -

CLICK HERE

Free Practise 1 - Timings & Performance Data -

CLICK HERE